Mark Webber was fastest in a truncated final Canadian GP practice session
Barrier repairs result in shortened P3
By Mike Wise in Montreal
Last Updated: 08/06/13 8:44pm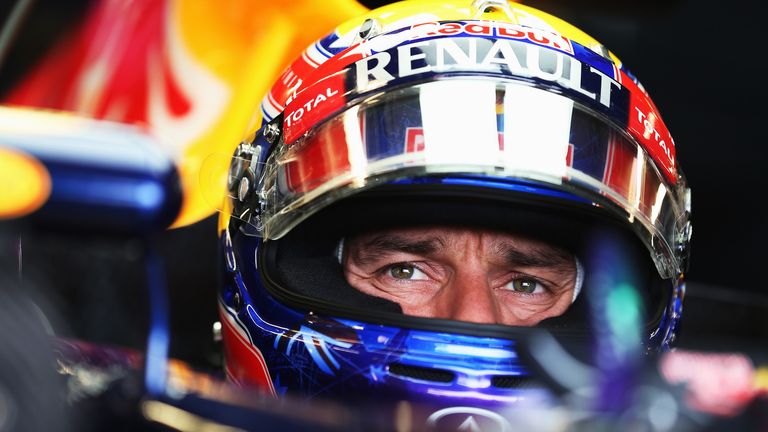 Barrier repairs following a crash in a practice session for Ferrari sportscars - a support event at the Circuit Gilles Villeneuve - cut running to just 30 minutes instead of the scheduled 60.
F1 rules stipulate a two-hour gap between P3 and qualifying but rather than give teams a full hour of running, it was decided that the latter session should take place at its scheduled time (7pm BST).
As track maintenance staff set to work on the barriers at Turn 11, drivers were waited impassively for the green light. When it eventually came, a long queue of cars formed at the end of the pitlane.
However, half the time available did not necessarily mean twice the amount of track action. Few cars ventured out after the installation laps had been performed; more overnight rain had resulted in conditions similar to those seen in P1 on Friday morning and it could be argued that teams already knew enough about their cars in the damp.
Furthermore, with the weather forecast erring towards the likelihood of more showers in qualifying and the race, there might also have been a need to save wet tyres. With the big names staying in their garages, it was left to Sauber's Estban Gutierrez to set the pace on intermediates with a lap of 1:23.112s.
With five minutes to go, the track was deemed sufficiently dry for cars to go out on slicks. McLaren's Jenson Button and Sergio Perez led the charge and within seconds all 22 cars were out on track.
Pirelli's supersoft was the tyre of choice and with the track drying rapidly, the times started to tumble. Last across the line came Webber, whose time was 0.353s faster than that managed by Force India's Adrian Sutil.
Lewis Hamilton was third fastest for Mercedes ahead of the Ferrari of Fernando Alonso, who was quickest on Friday afternoon and fast gaining status as the race favourite.
World Champion Sebastian Vettel was fifth fastest, with the top ten completed by Nico Rosberg (Mercedes), Paul di Resta (Force India), Felipe Massa (Ferrari), Button and Kimi Raikkonen (Lotus).