FIA International Tribunal hearing into Mercedes' Barcelona Pirelli test set for June 20
Merc & Pirelli to appear before independent panel to answer charges
By James Galloway
Last Updated: 11/06/13 8:45am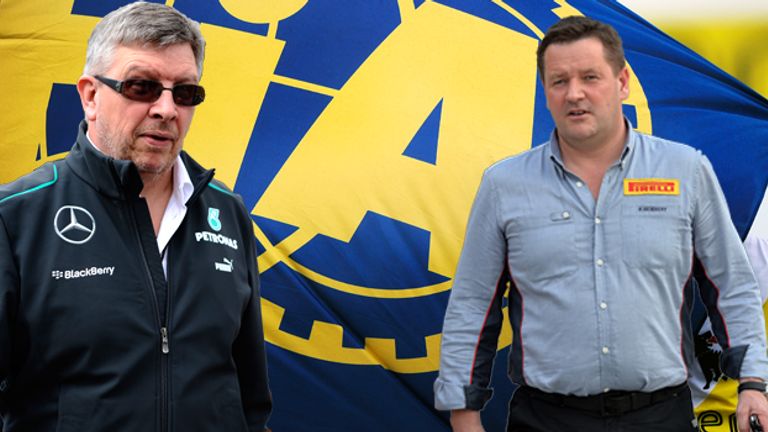 The date for the disciplinary hearing a week on Thursday is the same one that had been widely circulated during the Canadian GP weekend, with Mercedes and Pirelli to appear before the independent panel to both answer charges surrounding the contentious test held at Barcelona on May 15-17.
The Tribunal will be held at the FIA's headquarters on the place de la Concorde in Paris and will convene at 9.30am, with a decision being "published as soon as possible after the hearing".
"On 5 June 2013, further to protests lodged during the 2013 Monaco GP by Red Bull Racing and Ferrari Scuderia Team against cars n°9 and 10 (Mercedes AMG Petronas F1 Team) for having conducted with Pirelli a three day tyre testing using a 2013 car on 15, 16 and 17 May in Barcelona, the President of the FIA, acting as the FIA Prosecuting Body, sent to the President of the International Tribunal a notification of charges against Pirelli and a notification of charges against Mercedes AMG Petronas F1 Team," an FIA statement released on Monday read.
"On 5 June 2013, Pirelli and Mercedes AMG Petronas F1 Team have been convened by the President of the International Tribunal to appear before a judging panel of the International Tribunal."
While Mercedes have protested their innocence in the matter since news of the so-called 'secret' testing session first broke on the morning of the Monaco GP, rivals - principally Red Bull and Ferrari - have voiced their deep displeasure with the event with the World Champions having called for "sporting penalties" to be imposed should the Brackley team be found to have breached F1's regulations.
The International Tribunal, which was established amid reforms to the FIA's disciplinary procedures in late 2011 but has yet to rule on an event of this magnitude, has a range of options open to it should it find Mercedes guilty, ranging from a fine all the way to exclusion from World Championship.