Jenson Button says McLaren will persevere with development of their 2013 car
2009 champion promises team will do best they can at Silverstone
By William Esler
Last Updated: 27/06/13 6:06pm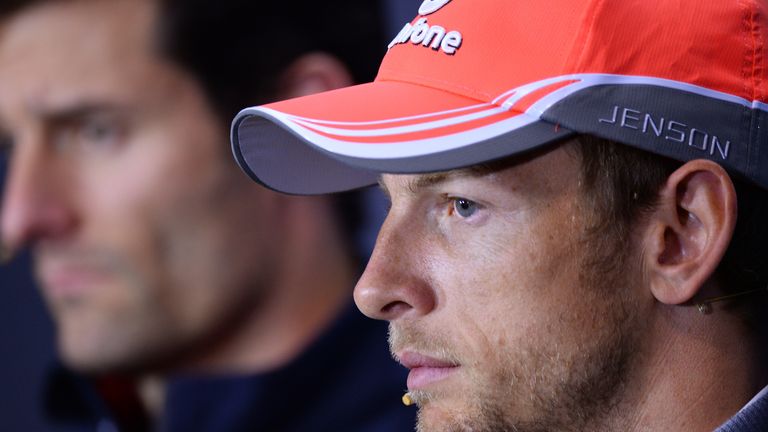 The Woking-based team have endured a difficult start to the season, with the 2009 World Champion's fifth place in China the highlight of an unspectacular campaign.
Indeed such is there woe, both cars finished outside the points in Canada - the first time at least one McLaren has not collected points in 65 races.
"When you watch it on TV, you can see our car does things that an F1 car shouldn't be doing. I think our ride is something that we need and something we are improving," Button said.
"At a circuit like Silverstone, it is quite bumpy - not as bad as Canada - and I think our car suits circuits like Barcelona, China and Malaysia so hopefully the flow of the circuit will help us. But that is still not enough and we need to improve in the areas in which we are weak.
"We are not thinking about 2014 already, we want to get good results this year so we are pushing flat-out to make sure that we do improve, but it is an area of the car is very difficult to improve, but we are trying really hard."
Button has never finished on the podium at Silverstone in 13 attempts and he feels it has to be more than just bad luck.
"I am sure there is more to it than being unlucky," the McLaren driver said.
"But I have still had some really good races here - my first year in Formula 1 at my first British GP I finished fifth, overtaking Michael [Schumacher] at turn one and finishing with nine cylinders. So it was a great weekend with DC [David Coulthard] winning and with very passionate fans here it was a great celebration.
"But I agree, being on the podium here is something that I would love to achieve - but it is going to be very difficult this year. We will try as hard as we can and get the best out of the car. That is all we can do, we know we are not fast enough, but we want to repay all the fans.
"They are not just fans in the good times, but they are fans in the tough times as well and that is really nice to see. Hopefully we will have a full house of Union flags here and I promise we will do the best we can."