Fernando Alonso says Ferrari back to 'normal' level despite different German GP strategy
Spaniard insists pace, not tyre strategy, now key to race result
By Pete Gill
Last Updated: 06/07/13 5:10pm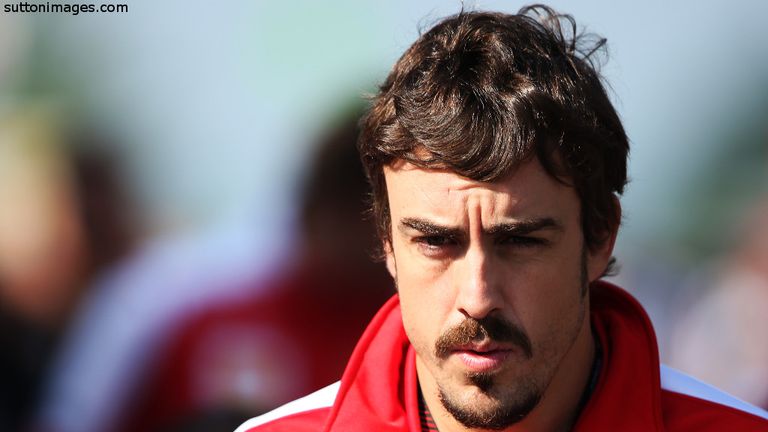 With Ferrari the only front-running team to use the soft compound in Qualifying One, the Spaniard will start the race on the slower medium tyre after accepting that his F138 didn't have the pace to match the speed of the Red Bulls, Lotuses and Lewis Hamilton's Mercedes in the final top-ten shootout.
"We knew that with the soft we could only qualify fifth or sixth and with the medium maybe seventh or eighth. In terms of strategy, it's not clear which tyre will be best, and tomorrow we will find out," said Alonso.
"But whatever tyre you put on, if you are fast you will win the race or be on the podium, but if you are not fast with whatever tyre you will not be on the podium.
"It's about the pace tomorrow not the tyre or the strategy."
After struggling through the British GP weekend, Alonso is happy that Ferrari have closed the gap to the frontrunners this weekend after updating the F138.
"We have made a step forward and there is no doubt that we are now at a more normal level of competitiveness than we were at Silverstone. We were 1.5 seconds off the pace in practice and qualifying one and two at Silverstone and that was not the case today so the team has definitely made a step forward," he said.
"We still need to improve no question about that, but we are more optimistic and confident today because the car is behaving in a normal way."
The Spaniard has also voiced his relief that, after the tyre failures of Silverstone, the Nurburgring weekend has so far passed off with alarm.
"Tomorrow, fingers crossed there will be no problem," he remarked. "That is the most important thing."
Remember you can watch the German GP live from the Nurburgring with a Sky Sports Day Pass from NOW TV. For more information, visit http://bit.ly/19YBfbx