FIA confirms no fourth day for 2013 Young Driver Test and race drivers can only test tyres
Governing body observer to ensure regulations followed
By James Galloway
Last Updated: 09/07/13 8:39pm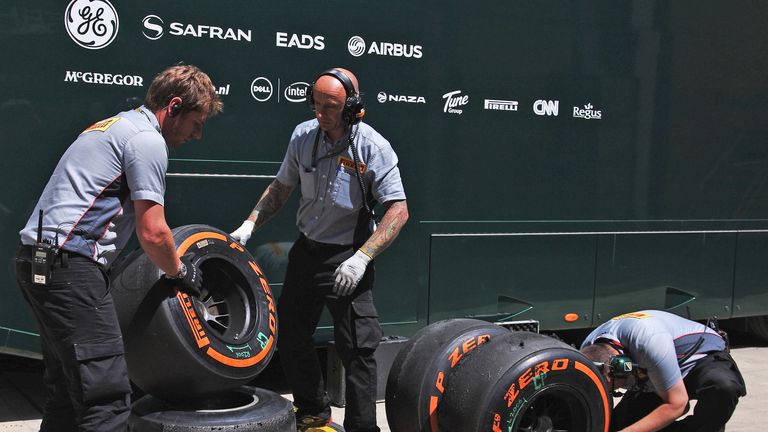 Last week, Formula 1's governing body pushed through regulation changes to open up the July 17-19 test to race drivers in order for Pirelli to test the revised tyres they will bring to the next race in Hungary after the multiple blowouts that overshadowed the British GP.
The governing body originally suggested that the test could be extended into a fourth day if required, but on Tuesday officially ruled this prospect out. It also reiterated that race drivers who are in action must focus on tyre testing, with set-up work while they're in the car to be restricted to his purpose.
"Only the 2012 construction will be used for the test but with the hard, medium and soft 2013 compounds," an FIA statement read.
"The test will now allow teams to field drivers who have competed in more than two F1 World Championship events provided that the purpose of them doing this is to test tyres for Pirelli.
"In order to meet this requirement, all teams shall ensure that any changes made to a car at these times are exclusively related to the tyre tests set out in the run plan provided by Pirelli.
"An FIA observer will be appointed to ensure the regulations are being followed."
Teams agreed at the Nurburgring last week that race drivers would only be able to complete one day of running apiece across the test, ensuring that inexperienced drivers wouldn't lose out on seat time altogether.
Marussia have already confirmed that neither Max Chilton nor Jules Bianchi will run, with reserve Rodolfo Gonzalez and GP3 Championship leader Tio Ellinas to take part across the three days.
Although the annual Young Driver Test is primarily designed to give rising stars a taste of F1 machinery, teams also use it as an opportunity to trial development parts.
Mercedes already agreed not to take part owing to their ban from the original version handed down by the International Tribunal last month, although there had since been suggestions that they may have asked for a reprieve in order to test the new-look tyres on any fourth day.