Bernie Ecclestone signals F1 finally ready to end long-running Concorde Agreement saga
Commercial chief has agreed terms on new seven-year deal with FIA
Last Updated: 28/07/13 4:24pm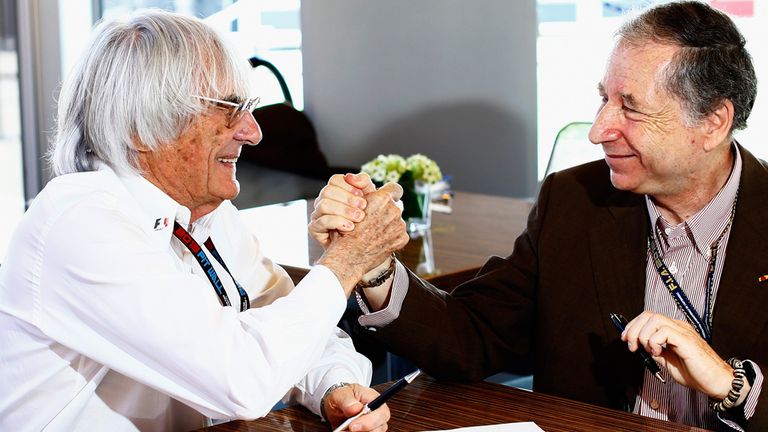 Despite Formula 1's governing body predicting as long ago as last October that a final settlement for the revised tripartite document would be reached "in the coming weeks", negotiations have rumbled on more than six months beyond the expiry of the last agreement.
But on Saturday the FIA and the Formula 1 Group, which controls the sport's commercial interests, issued a joint statement in which they confirmed they now had "signed an agreement setting setting out the framework for implementation" of the new seven-year Concorde deal.
And speaking in wake of that announcement, Ecclestone suggested everything was now in place for the final document to be signed off imminently.
"It's good. We're with the FIA, and that's it," he was quoted as saying by the Daily Telegraph.
"There have obviously been lots of things we've had to sort out. It's a longer term thing, and this forms most of the Concorde Agreement for the teams as well, so we can get the whole lot put to bed now."
Ecclestone, who had already struck individual commercial deals until 2020 with ten of the grid's teams last year, with Marussia being the exception, said the new deal would give teams more say in regulations.
"It's for seven years, and what it does is give a little more input from the teams which we've been fighting for concerning regulations, so they can't complain," F1's commercial impresario added.