Michelin says it is ready to open talks on a deal to supply tyres to F1 from 2014
French firm set October deadline
By William Esler
Last Updated: 26/08/13 2:14pm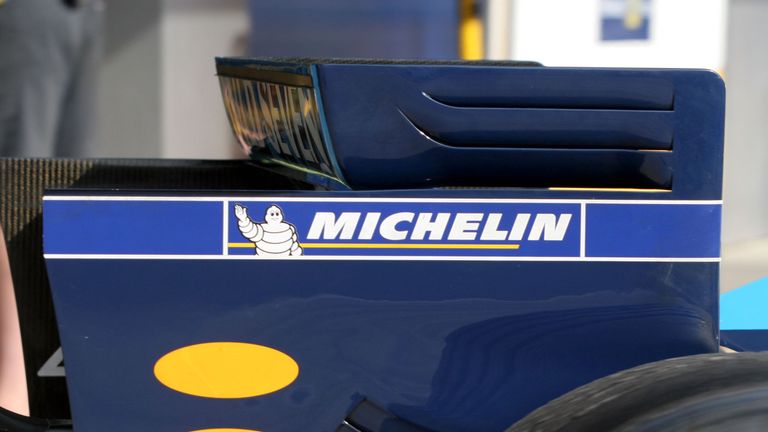 Current supplier Pirelli have received plenty of negative publicity during its time in the sport - particularly after a spate of failures at this year's British GP - but remain keen to extend its deal.
The Italian firm already has deals in place with most of the teams and the commercial rights holder, but has yet to agree terms with the FIA.
A decision to open a tender process could be taken at next month's meeting of the World Motor Sport Council, but Pirelli's Paul Hembery says opting to do that now would be "farcical" due to the proximity of the first pre-season test in January 2014.
However, Director of Michelin's Competition Department Pascal Couasnon says the firm could be ready if talks are concluded before the end of October.
"Our position is now known. If they are willing to talk, we are ready to do so," Couasnon said.
"There must be a time when it is no longer possible - we still need the physical time to produce tires. By the end of October, it may be too late."
At the request of the FIA, Pirelli has produced tyres that degrade quickly to mix up strategy and cause additional pit-stops, but according to reports in France that is not something Michelin would support.
"We follow F1 closely but how it is presented today I do not like it at all," Couasnon was quoted by Le Figaro.
"It disappoints me and even makes me almost angry. F1 is not changing a tyre after a few laps, or even a few turns, we offer a beautiful image of an important product for the automotive industry."
Another potential stumbling block would appear to be the firm's desire to increase the diameter of the wheels from 13 inches to 18.
"One of the challenges we want to bring is a tyre upscale," Couasnon added.
"If F1 is ready to take the format of 18-inch rims, we will go running! It would certainly be a strong contract condition."