P1 Report: Lewis Hamilton set the early pace at the Italian Grand Prix
Mercedes driver fastest ahead of Alonso, Rosberg and Vettel
By Mike Wise at Monza
Last Updated: 06/09/13 5:52pm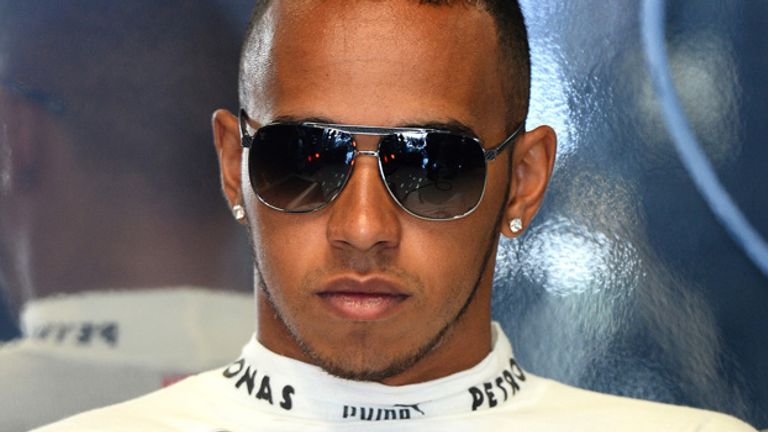 The Mercedes driver lapped the 3.6-mile circuit in a time of 1:25.565s to end session one 0.035s faster than Ferrari's Fernando Alonso.
Hamilton's team-mate Nico Rosberg was third fastest ahead of World Champion Sebastian Vettel with Kimi Raikkonen fifth for Lotus.
The top ten was completed by Sergio Perez (McLaren), Jenson Button (McLaren), Mark Webber (Red Bull), Pastor Maldonado (Williams) and Jean-Eric Vergne (Toro Rosso).
The session, which took place in bright and sunny conditions, was in general a low-key affair, with several cars disappearing up escape roads - as tends to be the case early on in the weekend here.
The layout of the historic track - long straights punctuated by chicanes - places an emphasis on heavy braking, but the low downforce packages teams bring can also catch drivers out as they search for grip.
As such, the likes of Maldonado, Valtteri Bottas and Romain Grosjean all ran off the track before rejoining.
James Calado did likewise - although the young Briton could be forgiven for being caught out as he is making his F1 debut this weekend.
Calado in fact made a good, sensible start to his career as Force India's third driver, ending the session 17th fastest overall, about 0.4s slower than team-mate Paul di Resta.
Button also had problems during the 90 minutes, with the DRS on his McLaren sticking open exiting the Ascari chicane.
Stewards are investigating Button's unauthorised use of DRS although, given the circumstances, it's difficult to see how they can take the matter further.
Hamilton, meanwhile, appeared to have no problems at all. Last year's race winner said on Thursday that he was focusing on braking stability during Friday's sessions, having felt less-than comfortable with the stopping power of his W04 all season.
Mercedes are running a revised low-downforce package this weekend in response to their rather flat performance in Belgium two weeks ago and, with Rosberg third, the session represented a positive start for them.
Alonso will be encouraged by the pace of his F138 on home territory, although team-mate Felipe Massa ended the session 14th and parked at the end of the pitlane.
Nico Hulkenberg was the only other casualty of the morning after his Sauber developed a gearbox problem but none of the frontrunners appeared unduly troubled.
Furthermore, boding well for the coming weekend is the fact that di Resta, in 15th place, was just over a second slower than Hamilton in P1. Second practice starts at 1pm BST.