David Ward says Jean Todt is is trying to 'predetermine the election outcome'
FIA presidential candidate questions the use of 'support agreements'
By Mike Wise
Last Updated: 10/09/13 4:11pm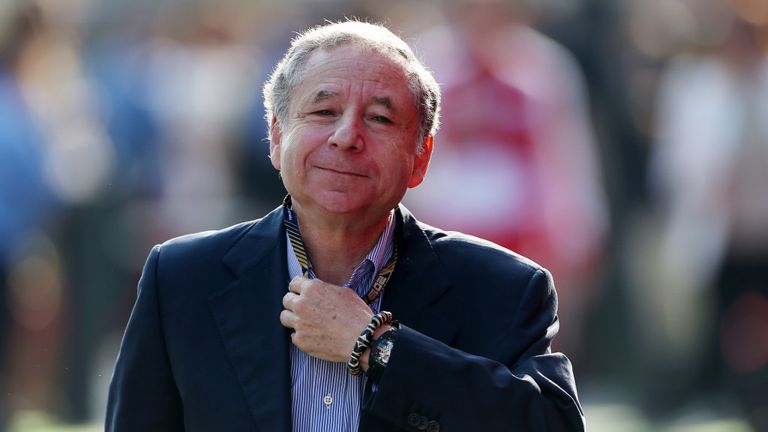 Specifically, Ward has claimed that Todt has been issuing so-called 'support agreements' to national motoring clubs to garner support as he undertakes tasks more usually associated with the role.
In a statement released on his campaign website, Ward said he will "this week file a complaint to the Federation's Ethics Committee about attempts to distort the FIA's election process".
He continued: "It appears that the FIA's current Presidency has been using FIA resources to try to predetermine the election outcome even before the process had begun.
"The FIA arranges and pays for meetings around the world, including to discuss how regions will benefit from future FIA activities and resources. It emerges that, at these meetings, a number of clubs have been asked to sign formal written commitments to support Jean Todt's re-election bid, in the form of 'support agreements'."
It's not the first time that Ward has drawn attention to the practice. In announcing his candidacy last week, he published a 20-point 'Agenda For Change'; listed at the bottom of the manifesto was a pledge to "ensure equal treatment to all candidates and ban any pre-election period support letters".
Ward added: "I believe that demanding signature of support agreements in these circumstances represents a serious violation of the FIA's rules, regulations and ethical code."
Elsewhere, the manifesto outlined Ward's plans for a range of governance reforms "to strengthen the effectiveness, transparency, and accountability of the FIA so that it can better serve the interests of its membership".
Ward, who resigned his post as Director General of the FIA Foundation last month, supported Todt when the former Ferrari team boss was elected in 2009.
Todt himself announced during the Italian GP weekend that he would be seeking a second term of office. The election will take place on 6th December.