New Jersey race promoter says he expects grand prix to be on 2014 calendar
Race left off draft 21 race calendar leaked at Italian GP
By William Esler
Last Updated: 17/09/13 4:52pm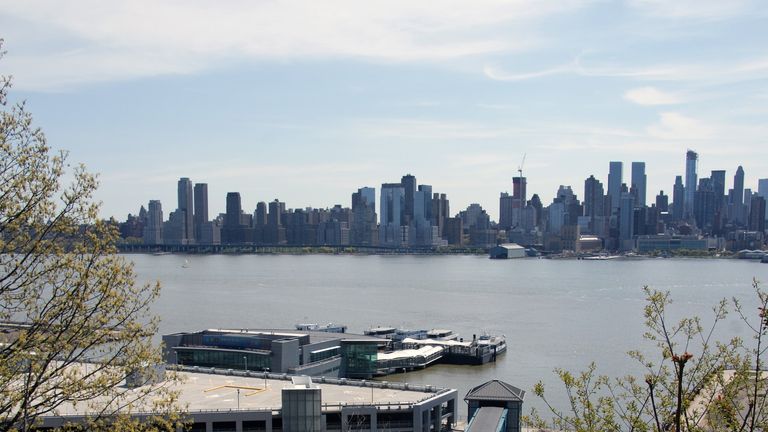 The race was dropped from the 2013 calendar when it became clear the street circuit would not be ready in time.
Fresh doubts were cast over the future of the race when it was not on the leaked 21 race calendar circulating in the paddock at the Italian GP, but F1 supremo Bernie Ecclestone told Sky Sports F1, "we have a contract with New Jersey and I hope they can honour the contract."
Hindery is also hopeful the deal will come to fruition and that the Manhattan skyline will provide a backdrop to F1 in 2014.
"We never had any expectation of being on a preliminary schedule," Hindery Jr said.
"But it took on a life of its own because so many of us are aspiring to be on the calendar that haven't been there before - ourselves, Russia, Mexico, and with Austria also returning. In our particular case we were told not to do anything but stick to the date of the 20th, which we intend to do.
"Bernie told us if we stayed consistent with the rules and applications then he would expect there to be a New Jersey race. Time-wise, we have done everything we have been told to do, and when to do it.
"The calendar decision will be made later this month, and although I can't guarantee anything, we fully expect to be on it."
The American businessman admits attempting to stage a grand prix is harder than he first thought, particularly in the current financial climate, but stands by his original decision not to rely on state funding.
"I underestimated the challenges of doing this in the midst of a worldwide financial crisis," added the 65-year-old.
"I committed us early on to no state, municipal or public financing whatsoever, which is something we believe in and are committed to. Others haven't had that conviction, which has made it tougher.
"Were it not for some great partners and some folks in the sport who want us to succeed then it would have been abandoned. I wouldn't have been able to have pulled it off. But hands down this has been the toughest challenge of my career."