Felipe Massa says he is now racing for himself and will not be helping Fernando Alonso
Brazilian will be replaced by Kimi Raikkonen at Ferrari in 2014
By William Esler
Last Updated: 19/09/13 4:37pm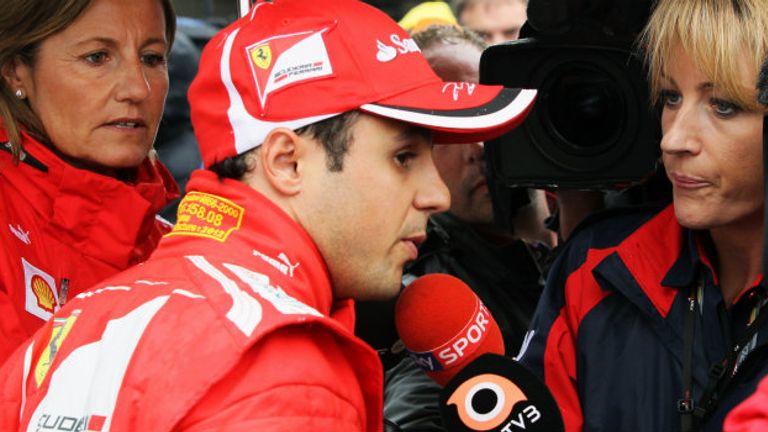 During his time partnering the double-World Champion, the Brazilian has often had to sacrifice his own race in order to assist his team-mate. At the 2010 German GP the infamous "Fernando is faster than you" call was given over the radio, whilst in Austin last year Ferrari deliberately picked up a five-place gearbox penalty for Massa to ensure Alonso started from the clean side of the grid.
Indeed even as recently as the Italian Grand Prix the Brazilian was asked to 'tow' his team-mate around the track during qualifying and easily gave up his position to the Spaniard during the race.
Ferrari President Luca Di Montezemolo told the Italian press that Massa will "definitely do so, giving us a hand for the Constructors' and Alonso for the Drivers'," but the Brazilian seems to be on a collision course with his boss.
"I will not race for Alonso from now on," Massa told Brazil's TV Globo.
"Right from Friday at Singapore I'll be working for myself. I will attack all the time, every lap. It's come the time to look after myself."
Partnering Kimi Raikkonen with Alonso marks a move away from the Scuderia's policy of having a clear number one driver, and Massa expects the change of philosophy to backfire.
"I know both Fernando and Kimi on and off the track and I rate them as excellent drivers, but I'm afraid they will collide when sharing the team," Massa said.
"I told the bosses to breathe as much as possible while they still can because it will be hard for them to breathe next season."