Stefano Domenicali says it's 'crucial' Ferrari have their wind tunnel up and running
"That will be a massive tool to use" Team Principal says
By Mike Wise
Last Updated: 26/09/13 1:29pm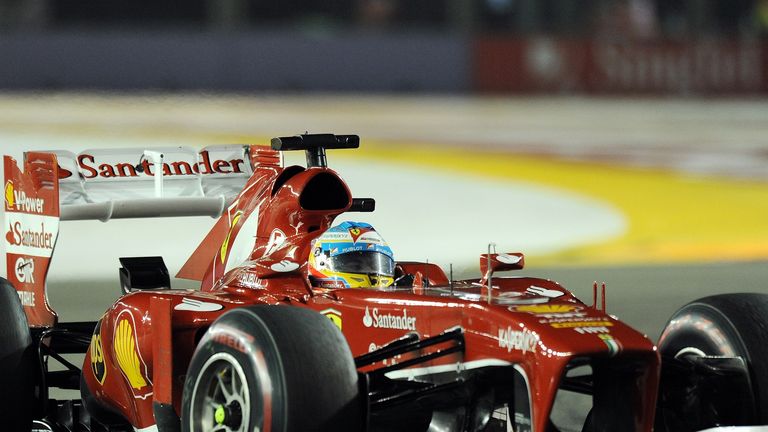 The Scuderia's Team Principal was speaking on Sunday night after watching Red Bull and Sebastian Vettel score a crushing win at the Singapore Grand Prix. The success once again underlined the aerodynamic advantage the World Champions enjoy, while Ferrari's attempts to play catch-up remain hampered by correlation problems with their wind tunnel.
The problems are long-standing, with Ferrari closing the Maranello facility and using Toyota Motorsport's wind tunnel in Cologne to develop their current F138.
Work on the car's successor is already advanced and Ferrari's own wind tunnel is scheduled to be back up and running at the end of October - and in the nick of time, according to Domenicali, bearing in mind next year's rule changes.
"It's crucial for us. For two years, maybe more, we had correlation problems with small models, so we are really looking forward to opening up again. That will be a massive tool to use," he said.
"It's like playing basketball with one hand behind. You do it for training but when you play, it's better to use two hands."
With Ferrari's Fernando Alonso now 60 points behind Vettel in the standings after trailing home a distant second at Marina Bay, Domenicali admitted that the title is now Red Bull's to lose.
Like most teams, Ferrari are now concentrating most of their efforts on next year, when comprehensive new rules aimed at increasing efficiency will be introduced.
"There is still one group of people that are working on the last things that are almost ready," Domenicali said of Ferrari's remaining upgrades. "Most of the troops are already oriented to the new project. I believe honestly that all the others are doing the same.
"You will see the project that comes out next year and realise that if you lose more time, it will be very difficult to recover."
Red Bull might enjoy a significant aerodynamic advantage but with Vettel winning four of the last five races, Domencali also believes the tyre change Pirelli made over the summer for safety reasons has played into their hands.
"I think it's a fact that the change of specification of the tyres reshuffled the general performance of all the cars. That is a fact, so I have to say they were able to solve their issue," Domenicali said.
Asked whether Ferrari might be able to gain more tyre performance in the remaining six races, he replied: "We will try but it's micro-management. There is nothing really huge that it's possible to do in that respect."