Pirelli warns it won't be able to supply 2014 tyres without more winter testing
Hembery says tyre supplier would "like some common sense" shown
By James Galloway in Greater Noida
Last Updated: 26/10/13 6:56am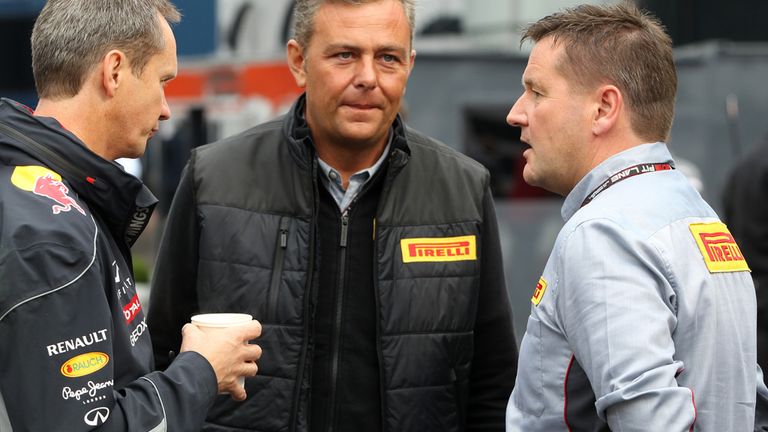 Next year's pre-season testing programme for the start of the sport's new turbo engine era is only set to include three four-day sessions, starting at Jerez in late January before continuing with back-to-back tests in hot weather in Bahrain.
However, with the Jerez test coming less than two months before the start of the racing season, Pirelli has been pushing to get access to a 2014 car before then in order to be sure its rubber is ready for the demands placed on it by the all-new challengers.
Paul Hembery, the Italian firm's motorsport chief, has now underlined why that requirement is a necessity.
"Based on the comments of our chairman a few weeks ago then there has to be some running or we can't do the tyres," the Briton told reporters in India.
"Ideally we want the 2014 cars as soon as possible but the teams are struggling to get ready for Jerez, so that's not going to happen. We just want the best of the best."
Hembery added that discussions were "still ongoing" over finding a solution but admitted the supplier's ideal scenario - a pre-Christmas test - was clearly off the agenda.
"I don't know about force, we'd like some common sense," he insisted when asked what pressure Pirelli could exert on the sport.
"We have to do some testing, if we can't then we'll not be able to provide the tyres.
"Clearly we would love to have a 2014 car in December - that's what we'd really like. If you asked me what we really need, that's what we really need. We can't have that."