Ferrari knew of Kimi Raikkonen's back injury and say it wont be a problem for 2014
Scuderia already focused on upcoming 2014 campaign
By Pete Gill
Last Updated: 20/11/13 8:44am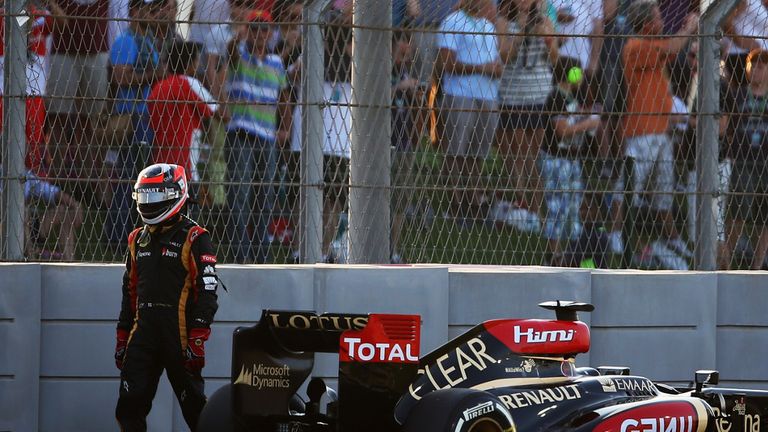 Just two months after Raikkonen's return to the team was confirmed, the 2007 World Champion is currently convalescing after undergoing surgery last week to fix his long-standing back complaint.
Raikkonen went under the knife just a few days after visiting Ferrari's Maranello headquarters for a seat-fitting, prompting suggestions the team may have encouraged the driver to undergo surgery as far in advance of 2014 as possible, and team boss Stefano Domenicali has laughed off suggestions the team were unaware of the injury's severity.
"Of course we know the situation," Domenicali assured Sky Sports F1 at the U.S. GP. "With the specific situation of Kimi there will be no problem at all."
Although no timeframe has been set on Raikkonen's recovery, his first return to action for Ferrari colours is expected to occur at the Jerez test in late January. Although the team are still locked in a battle with the Mercedes team for the lucrative position of second place in the Constructors' Championship, attention has already switched to next year when the sport will be governed by a new set of technical regulations.
"It's not been a great season for us but we have a duty to finish the best we can. As you know, everyone at Maranello is working flat-out on the new project, but we still have a very important objective to reach so the momentum is there, but for sure everyone is looking forward to the end of the season," admitted Domenicali.
Ahead of the season finale this weekend at Interlagos, Ferrari are third in the Constructors' Championship, fifteen points adrift of Mercedes.