McLaren's Kevin Magnussen encouraged by Lewis Hamilton's 2007 precedent
Danish rookie also aware McLaren "expect big results"
Last Updated: 02/12/13 5:24pm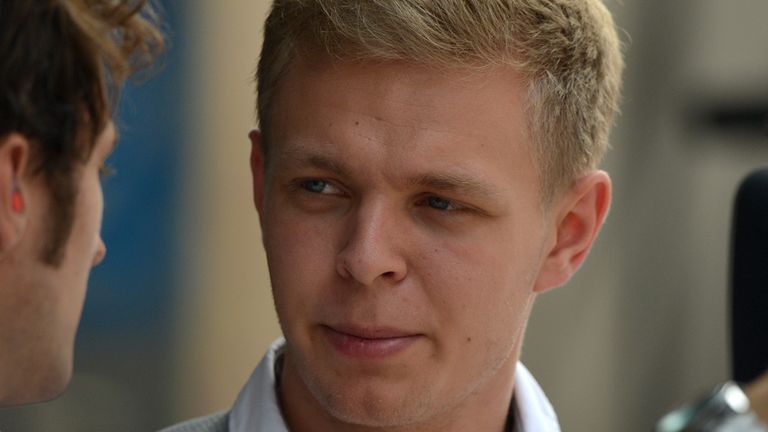 The 21-year-old Dane will next season become the first rookie driver since Hamilton six years ago, and only the fourth in the last 30 years, to race for McLaren after the team made the bold decision to discard the more experienced Sergio Perez after one season in favour of promoting Magnussen.
Parallels with Hamilton's own swift ascent have inevitably been drawn - the then 22-year-old taking F1 by storm with a record-breaking 2007 campaign that almost saw him take the title.
And asked in a Q&A with McLaren's Twitter followers if he could use the now Mercedes driver's early F1 steps as a marker for his own 2014 debut, Magnussen replied: "It's proof that it's been done before, which is positive. Lewis is a fantastic driver."
Magnussen, who won this year's Formula Renault 3.5 series, will partner Hamilton's former team-mate Jenson Button and the youngster says he is looking forward to tapping into the former World Champion's vast experience.
"I'm ready to learn from Jenson Button - he has huge experience. I'll make the most of the opportunity - a great team-mate," Magnussen said.
Besides the parallels with Hamilton, there are also obvious links to Magnussen's own father Jan, who was handed his break at the top level by McLaren as a stand-in for Mika Hakkinen at the 1995 Pacific GP.
But although not feeling under any strain about following in his father's footsteps, Magnussen junior is aware he needs to deliver for McLaren.
"I feel pressure, because McLaren is a top team, and they expect big results - but not extra pressure because of my dad!" he added.
Magnussen also gave further insight into some of the things he was looking forward to most in F1 next year:
KM: "Eau Rouge - a fantastic corner - and could return to being a challenge with the 2014 cars.

- McLaren (@McLarenF1) December 2, 2013
.@shannncorcoran: "Which circuit are you most excited to race on?"

KM: "Suzuka - it has great history, and it looks the best." #AskKevin

- McLaren (@McLarenF1) December 2, 2013