Malcolm Wilson wants Robert Kubica to lead M-Sport WRC team
Brit hoping to tempt ex-F1 driver into Ford Fiesta
By Sky Sports Online
Last Updated: 09/12/13 12:26pm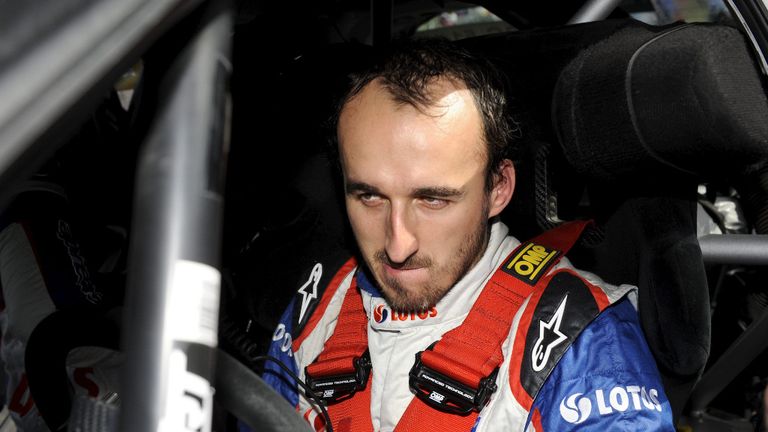 The former Formula 1 driver is yet to commit to a full season in WRC but Wilson's Ford team has reportedly emerged as favourite to sign him.
M-Sport went with Thierry Neuville, Mads Ostberg and Evgeni Novikov as full-time drivers in 2013, but Neuville has already signed to be part of the new Hyundai team and Wilson is yet to announce any drivers for next season yet.
Neuville took second behind champion Sebastien Ogier in the title race, finishing in the top four nine times but not managing to win a rally.
Kubica raced in WRC2 last season, winning five times and taking the championship, but a WRC class drive for Citroen in Wales Rally GB didn't work out as he had to retire after a crash.
"You only have to look at the way Robert prepared for Rally GB to see what this all means to him," Wilson told Autosport.
"He has a desire and hunger which you don't see in many drivers and I truly believe he has everything that's needed to drive this team on.
"We know Robert and I think we could give him the right tools to move forward in rallying.
"It would be fantastic for us as a team to have him with us and there's no doubt he would make a very good number one driver.
"You talk about a lack of experience; look at us this year: we had a driver with very little experience [Neuville] and we got him to second in the championship."