Ferrari fans to hold silent 45th birthday tribute to Michael Schumacher
German remains in a coma in hospital
By Sky Sports Online
Last Updated: 03/01/14 9:34am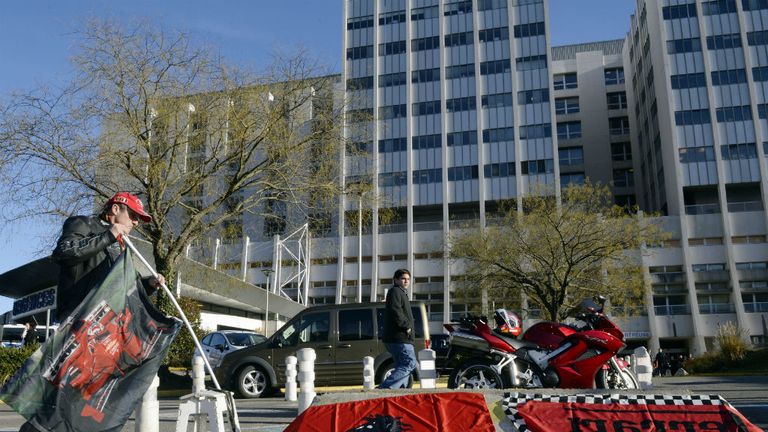 The seven-time Formula 1 World Champion will spend his birthday in a coma at the French hospital where he remains in a stable condition in intensive care following his skiing accident on Sunday.
The Ferrari Formula 1 team's Facebook page said the Scuderia Ferrari Clubs wanted to show their support and were organising "a silent and respectful event all in red" at the hospital where the German has been since suffering serious head injuries in a fall during a family vacation in the Alpine resort of Meribel.
Ferrari said the team also planned a special tribute to their former driver, who won five successive titles with them, on the team's website.
A special feature will be dedicated to Schumacher with a double wish for his birthday, both of annual greetings and for a speedy recovery.
The website will also host a photo gallery of the 72 Ferrari victories recorded by Schumacher - part of his record tally of 91 F1 wins.
Schumacher left Ferrari in 2006 but then came out of retirement in 2010 for a three-year comeback with Mercedes that ended in 2012.
No update was given on Schumacher's health on Thursday but his family released a statement thanking those who have sent messages of support since the accident.
The statement, published on the driver's official website, read: "Following Michael's skiing accident, we would like to thank the people from all around the world who have expressed their sympathy and sent their best wishes for his recovery. They are giving us great support.
"We all know he is a fighter and will not give up."