A German court announces that Bernie Ecclestone to stand trial on bribery charges
Case involving F1 boss expected to start in April
By Sky Sports Online
Last Updated: 16/01/14 3:12pm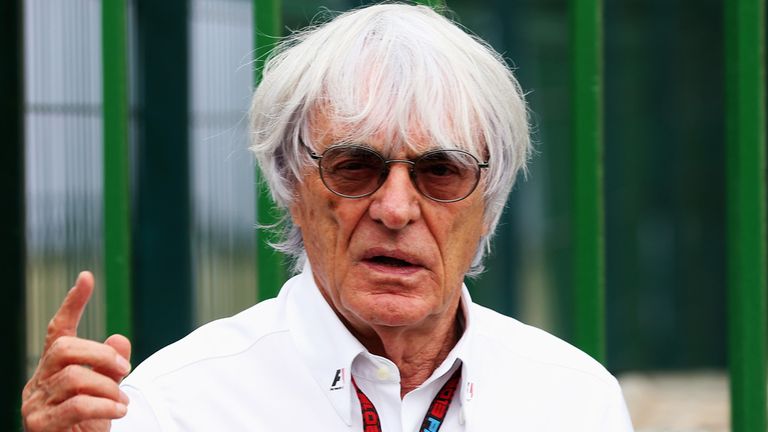 The 83-year-old has been indicted by Munich's state court on charges of bribery and incitement to breach of trust. They are connected to the alleged payment of a $44 million bribe to German banker Gerhard Gribkowsky.
A court statement said that dates for the trial have not yet been set but proceedings are currently expected to start at the end of April.
Gribkowsky was formerly Chief Risk Officer at state-owned bank BayernLB, which owned a 47.2 per cent stake in Formula 1's commercial rights.
The stake was sold to CVC Capital Partners for $820 million in 2005-2006, although it has been alleged it was deliberately undervalued in order for Ecclestone to retain control of the sport.
Gribkowsky is currently serving an eight-and-a-half-year jail sentence for accepting the payment from Ecclestone and Bambino, the Ecclestone family trust.
Ecclestone has always denied that he bribed Gribkowsky, claiming instead that the payment was made in response to being "shaken down" by the German, who he said had threatened to report him to the British tax authorities.
The case is related to another held at London's High Court late last year, in which a German media company launched a $140 million damages claim.
Constantin Medien said they lost out on a large commission as a result of BayernLB's sale to CVC. A verdict is expected in the coming weeks.
The Sky Sports F1 Online team will be providing live commentary of all three winter tests, starting in Jerez on Tuesday January 28, with live updates from trackside also on Sky Sports News.