Potential U.S. team backed by NASCAR's Gene Haas expresses interest in entering F1
Haas Racing Development responds to FIA call for 12th team
By Sky Sports Online
Last Updated: 17/08/15 3:49pm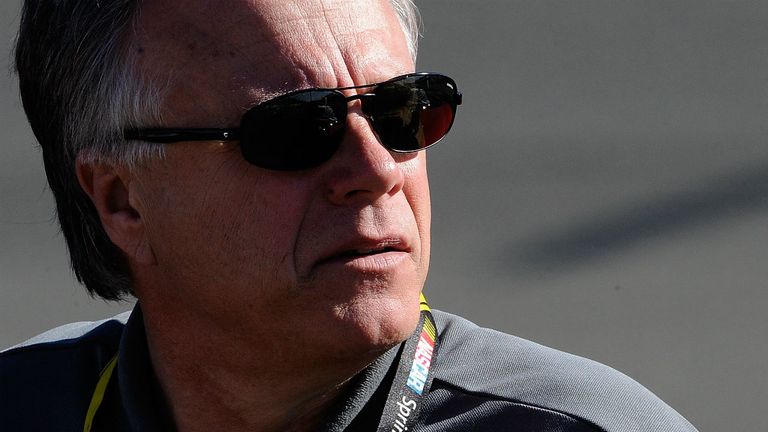 A prospective new American Formula 1 team, run by NASCAR team owner Gene Haas, has confirmed their interest in joining the grid from 2015 or 2016.
With the 12th slot in the sport having remained unfilled since Spanish minnows HRT folded at the end of 2012, the FIA in December announced the opening of an application process to find a new outfit to join the championship from potentially as early as next year.
It has now emerged that Haas, the joint owner of the North Carolina-based Stewart-Haas Racing which competes in the premier stock car series in the USA, is in the running.
"We have responded to the FIA's call for expression of interest regarding a Formula One entry on behalf of Haas Racing Development," a Haas statement read.
"We respect the FIA's evaluation process and will share more details in the coming weeks."
Former Red Bull and Jaguar Technical Director Guenther Steiner is reportedly working alongside Haas on the project.
The full application process for prospective entrants closes on February 10, with a decision on any winning bid due on February 28.
However, the FIA has attached numerous provisos to the selection process in a bid to ensure only strong candidates apply and made clear that the grid will stay at 11 teams if no applicant of sufficient quality comes forward.
Although F1 returned to the United States, at a new purpose-built facility in Austin, for the first time in five years in 2012, the sport has not had an American race driver since Scott Speed in 2007.
A prospective American-based team, US F1, was granted an entry for the 2010 season the last time the FIA opened up the application process. However, they never made the grid after running into financial difficulties.
US F1's place was put back out to tender but despite several applications from interest parties, the FIA decided that no applicant made the grade.