An electrical problem meant that McLaren had a frustrating start to their pre-season
Button unable to hand MP4-29 its debut
By Mike Wise
Last Updated: 29/01/14 5:33pm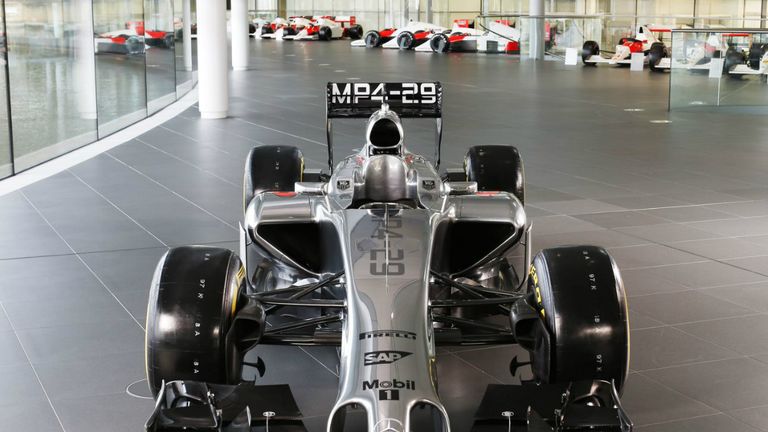 The knock-on effects of F1's new hybrid era were keenly felt up and down the pit lane, with only 93 laps completed amongst teams.
Ferrari's Kimi Raikkonen completed the most of all - 31 - and was also fastest overall. The timesheet might not be relevant at this stage, but McLaren propped it up all the same - with their failure to complete a lap bound to be frustrating.
According to Sky Sports F1's Ted Kravitz, "It is a hydraulic and electrical installation problem - in other words, everything won't fit together.
"Part of the problem is that to fix it, you have to take everything apart, then identify the problem, repair it and then put everything back together again. And such is the complexity of these cars, that's more or less a four-hour plumbing job each way."
Button is scheduled to be in the car on Wednesday, with new team-mate Kevin Magnussen completing the final two days of the test.
The Sky Sports F1 Online team will be providing live commentary of all three winter tests, with live updates from trackside also on Sky Sports News.