Michael Schumacher 'in the process' of being taken out of his medically-induced coma
Official statement confirms 'waking up process' has begun; F1 legend has been in a coma for over a month following his skiing accident
By Sky Sports Online
Last Updated: 30/01/14 3:39pm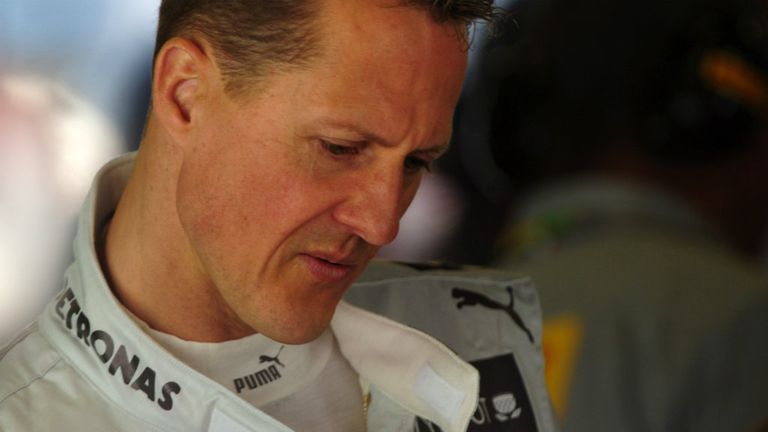 Rumours have swirled since the start of the week that Schumacher is being eased out of his medically-induced coma at the Grenoble Hospital in southern France and Thursday's official confirmation is bound to be interpreted as a positive development by the German's legions of supporters.
According to Sky News, sources further indicate that the 45-year-old is "responding to simple instructions".
In a statement released on behalf of Schumacher's family, the seven-times World Champion's manager Sabine Kehm declared: "The family of Michael Schumacher is again requesting to respect its privacy and the medical secret, and to not disturb the doctors treating Michael in their work. At the same time, the family wishes to express sincere appreciation for the world wide sympathy.
"Michael's sedation is being reduced in order to allow the start of the waking up process which may take a long time. For the protection of the family, it was originally agreed by the interested parties to communicate this information only once this process was consolidated."
It is the first official update that has confirmed a change in Schumacher's condition since the first week of January when he was described as 'stable'.
The German has been in a coma for over a month after suffering a severe head injury whilst skiing in the French Alps at the end of December.
The F1 paddock at Jerez has been united in offering its support to the former Jordan, Benetton, Ferrari and Mercedes driver, with both of the latter teams carrying goodwill messages on their cars during the first of the three winter tests.