Ross Brawn says he has no intention of returning to F1 and considers himself retired
"I'm retiring - it's not tongue in cheek," 59-year-old is quoted as saying
By Mike Wise
Last Updated: 02/02/14 12:28pm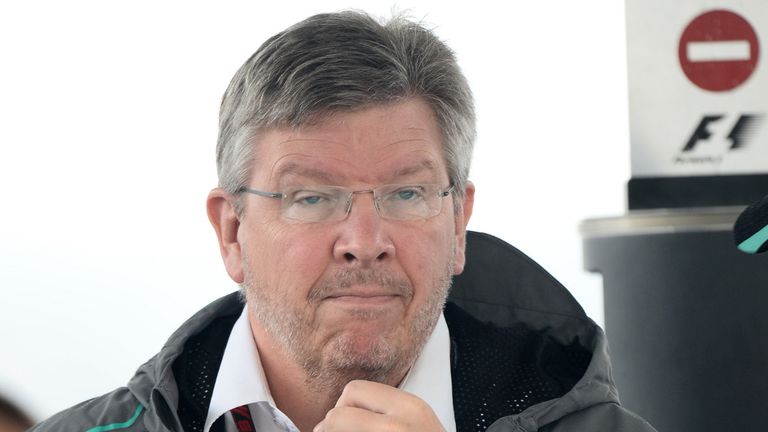 The 59-year-old, who had a hand in no fewer than 16 world title successes with Benetton, Ferrari and then his own Brawn team, stepped down as Mercedes Team Principal at the end of last year and subsequently said that he would decide his future in the summer.
But it now seems as though his latest sabbatical will last longer. Speaking at a fishing event he opened in Scotland, Brawn said: "I'm retiring - it's not tongue in cheek."
Quoted in the Daily Telegraph, Brawn, who also took time off from the sport in 2007, added: "I'm going to take a year to enjoy the fishing and then see what life brings. I'm looking forward to it but I've got no other plans.
"It's a fantastic honour to do the ceremonial opening of the River Dee. It's a river I've never had a chance to fish before because it is predominantly known as a spring river and in the spring I'm normally trying to sort out a Formula One car in Spain.
"So February, March and April are never good months for me to go fishing - but this year is different having stopped."
With Brawn in Aberdeenshire, F1 was to be found at pre-season testing in Jerez this week. Speaking on Wednesday at the Motor Sport magazine 'Hall Of Fame' awards in London, he denied he would take up a new role at McLaren, yet also admitted he could be persuaded back to the sport.
"Come the summer I may take stock and things may change - never say never - but it's not my plan," Brawn said at the time.
However, now it sounds as though F1 will play no part whatsoever in his future plans.
"What they didn't realise when I was invited here was they had a scoop because the world's press was trying to find out if I was retiring or not," Brawn added.
"This is the busiest time of the year for Formula One and I said I would come along and open the River Dee.
"If they had put two and two together they would have realised I was definitely retiring."