Mercedes boss Toto Wolff says Team Principals are now 'a thing of the past' in F1
Austrian says teams are now "like any other major corporation"
By Mike Wise
Last Updated: 03/02/14 12:15pm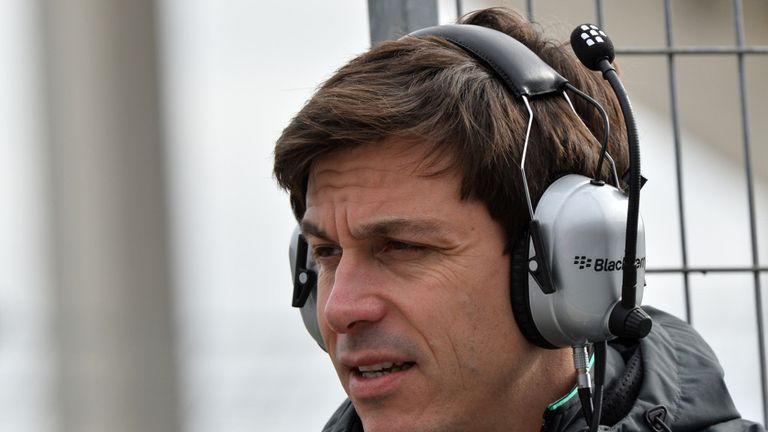 The Brackley team have led the way in restructuring their senior management, with Team Principal Ross Brawn departing at the end of last year. In his place, Wolff now runs the commercial side while Paddy Lowe oversees the technical operation.
"That position is a thing of the past," Wolff told the official Formula 1 website. "The structure we have decided to implement is one of clear competencies and skills within the management. Paddy's skills are clearly on the technical and racing side, and my mind set is more on the commercial and business side.
"But the main focus is not on how we divide the work, it is on the fact that we work together as a team to combine our skills. I would say it is like any other major corporation: there is not that one guy on the board who is making all the decisions - it is divided by competency."
McLaren are now following their lead, with former Lotus Team Principal Eric Boullier last week accepting the new position of Racing Director, and reporting to an as-yet unnamed CEO.
Wolff, 41, said the Team Principal role has no equivalent "in any other sport, let alone companies".
"Look at football: you have a trainer, then you have a team manager, and then you have the man who is looking after the commercial side," he explained.
"That team principal position comes from the team founders - these iconic men who founded the teams: Frank Williams, Ken Tyrrell and even Ron Dennis, who were running every aspect of their teams.
"But these were teams with 100 to 200 people maximum and that was a size manageable for a single individual, as the whole sport was not as professionally organized as it is today.
Mercedes employs over 500 people in its team, with another 400 based at Mercedes AMG High Performance Powertrains, the Northamptonshire-based company that also supplies McLaren, Williams and Force India.
"The times when one person decided over politics, shareholder issues, organization management and actual racing doesn't exist any longer," he added.
Wolff also played down Mercedes' strong start to pre-season testing at Jerez last week. They completed more running - 309 laps - than any of their rivals, but although Red Bull were beset by reliability problems - running in contrast just 21 laps - the Austrian believes title talk "would be foolish" at this stage.
"If it is an engine formula and if the Mercedes engine is ahead - which I don't believe, but if it were - then the landscape, the universe could change. But I don't see us being there already," Wolff said.
"Jerez, as everything is so new, is basically a shake-down test where the focus is on pure mileage. Eyeing performance is something that will be an issue at the second Bahrain test.
"So far we are reasonably satisfied. So let's see what information we are heading back to the factory with to work from there."
The Sky Sports F1 Online team will be providing live commentary of all three winter tests, with live updates from trackside also on Sky Sports News.