Graeme Lowdon reckons 'completely unclear' 2014 order will remain to very end of Oz GP
But Marussia chief expects mileage rates to ramp up at Bahrain test
By James Galloway
Last Updated: 06/02/14 5:15pm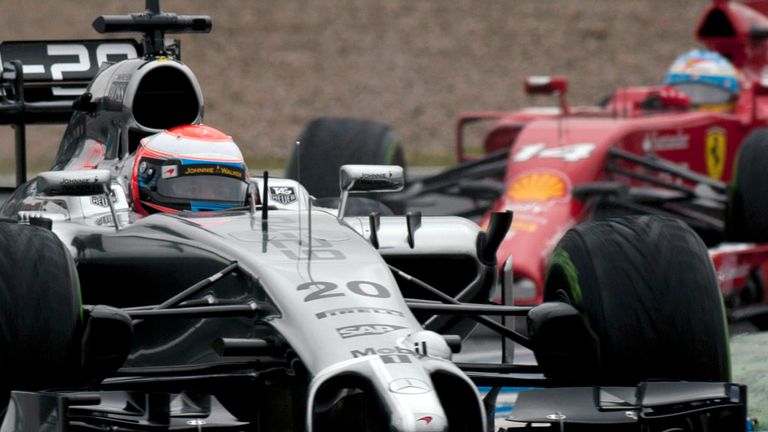 Although last week's opening test at Jerez gave a first glimpse of which teams, and engine manufacturers, have developed a reliable base with their all new turbo cars - the Mercedes-powered outfits racked up a combined tally of 875 laps, while the Renault customers trailed the field with a mere 151 - the timesheets gave little if anything away about which outfits are leading the way on outright pace.
Winter testing orders are habitually unreliable indicators of true form come the start of the racing season and the truism is usually that the first accurate indicator is delivered by the first qualifying session of the year in Melbourne.
However, such are the variables heading into the 2014 campaign that Lowdon, Marussia's Sporting Director, reckons the guessing games are likely to go on for even longer.
"I think it's completely unclear," he said.
"You could argue that's going to be unclear until the chequered flag in Melbourne. Maybe not even qualifying is going to show; it will show who's good at qualifying but the championship's all about what happens in the race.
"So I think more than ever after this test it points towards that. There is a big spread of times over the days [at Jerez] so I don't think anything can be read into the laptimes at all.
"It's really quite intriguing stuff and I really do think it's not going to be until literally the chequered flag in Melbourne before there is any sense of where people are at."
With the difficulty faced by teams in getting the V6 turbo engines and energy recovery systems in their 2014 cars fully operational already evidenced at Jerez, two thousand fewer laps were completed across the grid in southern Spain last week than at the corresponding four-day session in 2013.
Lowdon though, whose Marussia team ran on only the final two days of the test after delays in preparing their new MR03, is predicting a busier second test in Bahrain come February 19.
"I'm pretty sure a lot of the teams will have ironed out the niggling problems by then, so I'd be surprised if people weren't adding the laps at quite a rate in Bahrain," he added.
The Sky Sports F1 Online team will be providing live commentary of all three winter tests, with live updates from trackside also on Sky Sports News.