Renault boosted after turbo power unit runs reliably during Lotus filming session
Lotus ran "without any major problems" and reached 100km limit
By James Galloway
Last Updated: 10/02/14 3:45pm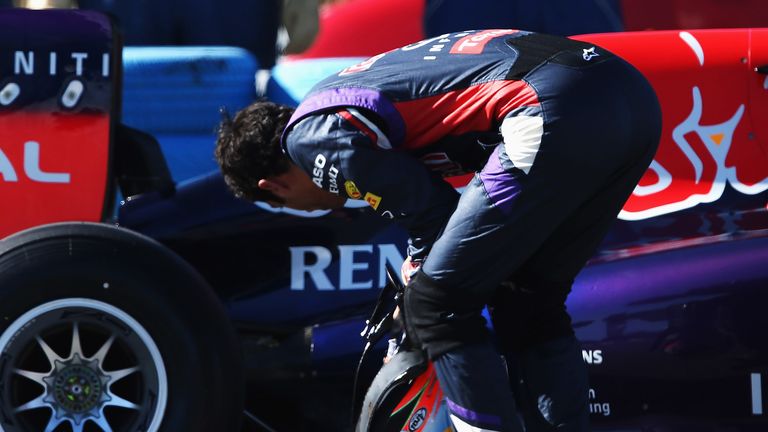 The French engine builder endured a torrid testing debut with their all-new V6 unit and energy recovery systems in southern Spain when customers Red Bull, Caterham and Toro Rosso completed a meagre 151 laps between them. By contrast, the four Mercedes-powered outfits racked up nearly 900 laps across the four days.
With Renault pointing to a number of issues for the repeat failures, including the turbocharger and boost control system, the engine builder have spent the days since the end of the test working on the dynos at their French base in Viry-Chatillon for fixes for the next test in Bahrain, which begins on Wednesday February 19.
Renault Sport F1 have confirmed that the latest power unit configuration ran "without reliability problems" in the Lotus E22 at Jerez, which allowed the Enstone team, who missed the Jerez test, to reach the permitted 100km for a filming day. The tweaks to the systems included minor hardware changes, software bug fixes and calibration improvements.
"We should point out that no development was pursued during the filming day as stipulated in the sporting regs, rather upgrades trialed in the dyno in Viry were validated," a spokesperson for the manufacturer added.
"As usual, everyone is committed to providing performance and reliability required for normal PU [power unit] operation and a fully competitive 2014 season."
In a separate statement, Lotus confirmed that both their E22 and Renault V6 had run smoothly and they had reached the maximum 100km running that teams are allowed to complete in a promotional filming day.
New signing Pastor Maldonado gave the car its track debut ahead of the Enstone team's scheduled first public appearance of the winter in Bahrain next week.
"Both the chassis and the new Renault power unit ran without any major problems," a Lotus statement read.
"Pastor [Maldonado] settled in very quickly and is already fitting into the team nicely. The car went together well and the design and build quality is another step up on the successful E21 of 2013, we are looking forward to a full testing program in Bahrain next week where we will start to see the potential of the new package."
Laps completed by each engine manufacturer at Jerez
Mercedes - 875.
Ferrari - 444.
Renault - 151.
The Sky Sports F1 Online team will be providing live commentary of all three winter tests with live updates from trackside also on Sky Sports News. The next test, in Bahrain, begins on Wednesday February 19.