Pirelli to gather data on tyres without warming blankets in Bahrain
Pre-heated tyres will be banned from 2015 season
By William Esler
Last Updated: 18/02/14 12:06pm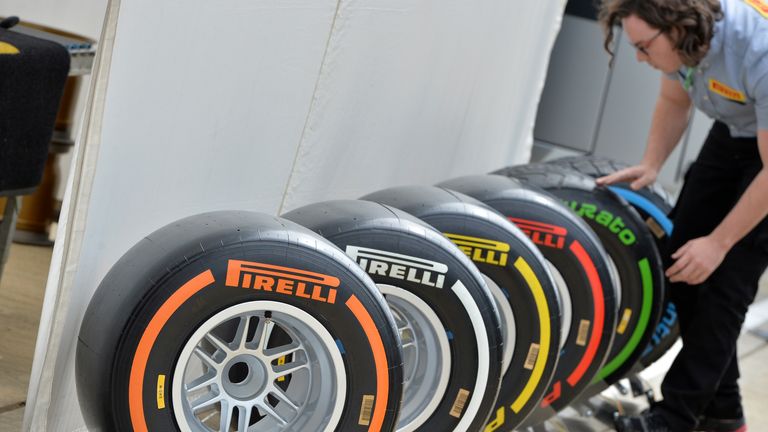 Tyre warmers will be banned in 2015, and with the Italian firm contracted to be the sport's sole supplier until the end of 2016, they are keen to gather information early for the design of next year's rubber.
"Pirelli are also bringing an extra set of medium tyres per team to Bahrain, with 2014 construction and compound," they confirmed.
"However, these are actually considered to be 'prototypes' as their purpose is to test tyre behaviour without warming blankets, which will be banned from 2015 onwards."
In addition to these tyres, the teams will be allocated 30 sets of slick rubber, with 22 of those made up of the hard, medium, soft and 'winter hard' compound (specially created for quick warm up during winter testing). The teams will then be given a choice of which tyres they want to make up the remaining eight sets to suit their individual testing plans.
"The first test of the year in Jerez was all about the teams getting their first taste of a very different set of technical regulations, so as expected running was limited and evaluating tyres was not a priority," Pirelli Motorsport Director Paul Hembery said.
"On top of that, winter conditions in Europe - even in southern Spain - are not representative of the race conditions we will generally encounter throughout the rest of the season. In Bahrain, we're expecting better weather and more running, which will allow ourselves and the teams to assimilate more data and knowledge of the tyres."
The Sky Sports F1 Online team will be providing live commentary of all three winter tests, with live updates from trackside also on Sky Sports News.