Bernie Ecclestone wins High Court case brought by German media company
Constantin Medien had launched $140million lawsuit against F1 supremo
By Sky Sports Online
Last Updated: 20/02/14 12:47pm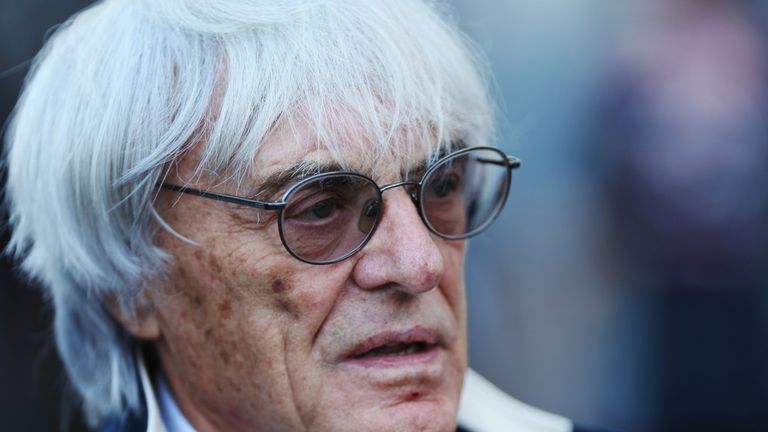 The case, which was heard late last year, concerned the rights sale to current controllers CVC Capital Partners in 2006. They acquired them for a total of $2billion, with a 47.1 per cent stake bought from German bank BayernLB.
In turn, Constantin Medien had an agreement with BayernLB entitling it to 10 per cent of the proceeds if the F1 stake sold for more than $1.1bn. However, they received nothing because CVC paid $814m for it.
The company subsequently sued Ecclestone and others in the civil case, claiming they had deliberately undervalued the stake so the 83-year-old could remain at the helm of the sport.
They also claimed that one of the other defendants, former BayernLB Chief Risk Officer Gerhard Gribkowsky, had accepted a $44million bribe from Ecclestone in order for this to happen.
Gribkowsky was jailed in Germany in 2012 for accepting corrupt payments and tax evasion but Ecclestone has always denied offering a bribe, maintaining the money changed hands after Gribkowsky had threatened to make false claims to the UK tax authorities regarding Ecclestone's control of his family's offshore trust Bambino Holdings, also a defendant.