Lotus's Nick Chester rejects Christian Horner's suggestion that Renault lack expertise
Red Bull team boss said KERS development has left French manufacturer behind Mercedes and Ferrari after difficult start to winter testing
By James Galloway and Mike Wise
Last Updated: 26/02/14 9:56am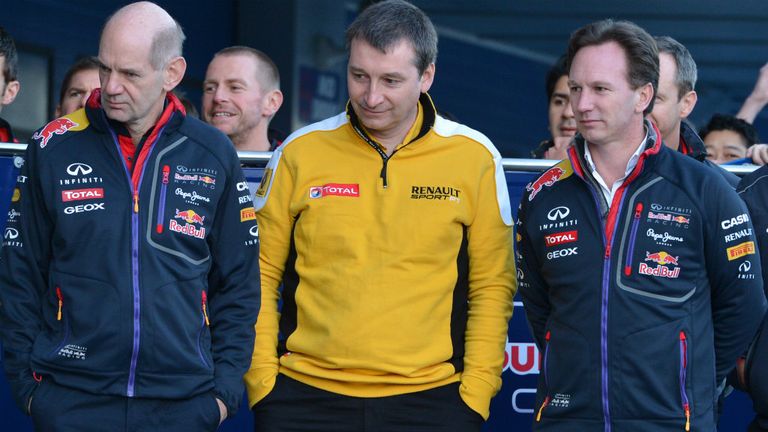 Horner claimed the decision taken by Flavio Briatore, team boss of the then Renault outfit when KERS was introduced in 2009, to develop it in-house rather than use Renault Sport has left the French manufacturer lacking the necessary expertise.
"On the new powertrain, energy recovery has gone back to being the responsibility of the engine supplier, which is where it should sit but they have had a steeper learning curve than perhaps Mercedes or Ferrari who have a few years of experience," the Red Bull team boss told Autosport.
Speaking in Bahrain last week, Chester responded. "I don't think it's entirely fair because Renault Sport have tried hard to build up their expertise, and we've been prepared to help them as much as we can," he said.
"Because we have such a long relationship with them, we have an open door and we'll help them whenever they need help and even suggest things for them."
Both teams have developed their own energy recovery systems in the past and are helping Renault overcome its current problems, which relate to the control and operation of the new V6 turbo hybrid.
With Friday's homologation deadline for power units effectively ending their development for the year, Chester re-iterated his belief that Renault's problems are being overplayed.
"I'm sure all Renault-engined teams would want them to be a bit further on. But we've had a very long working relationship with Renault, going back to '95 at Enstone," he added.
"We know they're very strong mechanically, they're making a lot of progress and I'm sure they'll get there. A lot of the work now is going to be software and operations."
Red Bull have completed just 137 laps in the two pre-season tests held so far. Renault-powered teams, meanwhile, have completed a total of 770 laps, far fewer than those using either Ferrari (1000) or Mercedes (2002).
The third and final pre-season test starts on Thursday morning in Bahrain. The Sky Sports F1 Online team will be providing live commentary from dawn until dusk on all four days, with live updates from trackside also on Sky Sports News.