Daniel Ricciardo shrugs off disqualification as Australian press and Red Bull rage
Ricciardo still smiling, but Aussie press snarling as controversy mounts
By Pete Gill
Last Updated: 26/03/14 1:42pm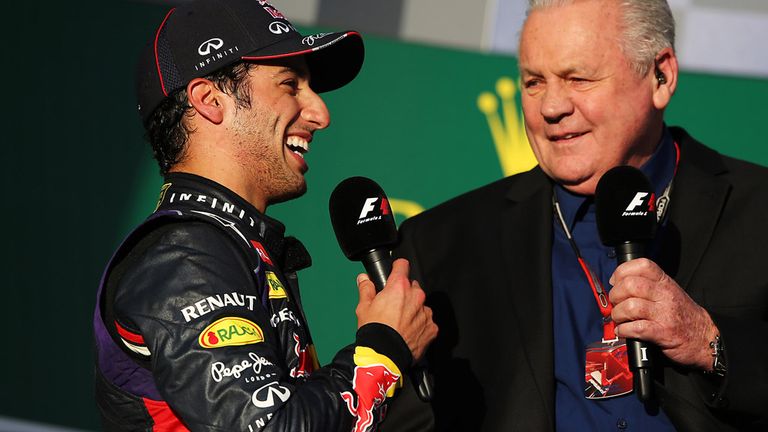 Red Bull have vowed to contest the decision to expel their driver from the race - a verdict which was delivered, to the consternation of both the British and Australian press, over five hours after Ricciardo crossed the line behind race winner Nico Rosberg.
It was a heartbreaking outcome for Ricciardo after an assured debut weekend for Red Bull in which he consistently outpaced World Champion Sebastian Vettel before running in second place from start to finish in Sunday's race. So while he might have departed Albert Park pointless, the youngster could at least console himself with the thought that he had proved his point as a genuine frontrunning driver - and done what no other Australian driver had done before as he stood on the podium at his home race.
"I stood there and it was a great feeling," Ricciardo told reporters as he woke up to the bittersweet memory of the late-night before.
And his thoughts on the disqualification?
"I wasn't happy with the outcome but that's part of motor racing."
The Australian press have been less circumspect in their assessment of a verdict delivered just a few minutes before midnight on Sunday evening, with one newspaper subsequently disparaging the race as a 'Grand Farce' in banner headline.
Red Bull's condemnation of the FIA's fuel flow sensors, which will be the central feature of their appeal after the stewards adjudged the rate of delivery to have been 'consistently in excess' of the permitted 100kg per hour limit, was equally damning, with team boss Christian Horner variously describing the component as 'unreliable', 'problematic' and 'immature technology'.
Although Horner's potentially game-changing claim that the unit failed for other teams during Sunday's race has not yet been corroborated, Sauber boss Monisha Kaltenborn has confirmed that her Ferrari-powered outfit encountered problems with fuel sensors during testing.
"We did have issues, it's mainly a thing of the engine supplier, so we know that they were in contact with the FIA," Kaltenborn told Sky Sports News. "We have this tolerance level now there and we were pretty much in there. It was an issue for us - but our engine supplier sorted it out."
A date for the appeal has yet to be announced, with opinion currently divided on whether it is likely to place before next week's Malaysian GP or if it will be held in the weeks either side of the Chinese GP in late April.