Christian Horner calls for better fuel-flow measuring system after more Red Bull issues
World Champions point to another sensor failure at Sepang
By James Galloway and Mike Wise
Last Updated: 29/03/14 1:44pm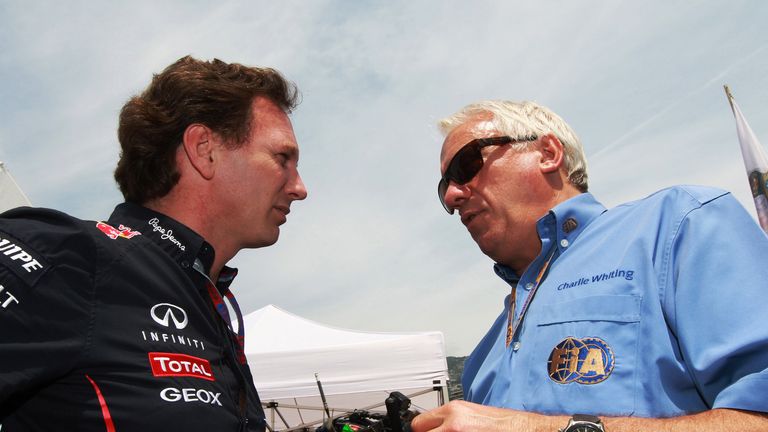 With the World Champions appealing Daniel Ricciardo's disqualification from the Australian GP for 'consistently' exceeding the permitted 100kg/h fuel-flow limit, Horner is adamant his team didn't contravene the Technical Regulations and is "extremely confident" their case will be proven in the International Court of Appeal hearing on April 14.
The fact their case will not be heard until after a further two grands prix weekends have passed means that uncertainty has surrounded how Red Bull will handle the situation should they run into more problems with the FIA fuel sensors before then, starting at Sepang this weekend.
But despite confirming they have bought a number of fresh meters from official supplier Gill Sensors for this weekend, Horner revealed the first of those had failed to give any readings on Daniel Ricciardo's car during Practice One, while sister team Toro Rosso had also experienced failures on Friday.
"We already had one fail this morning. It's disappointing," the Red Bull chief told Sky Sports F1.
"We know there was another two failures up and down the pitlane in our sister team. So there's been issues but hopefully we have a sensor that works and works accurately and correlates with the fuel rail on the car [for the race]."
Although Red Bull were the only team to ignore the FIA's mid-race requests to reduce their fuel flow rate in Melbourne, Horner revealed detail of sensor problems experienced by Mercedes and Force India. He also made it clear that he didn't think the way Red Bull handled the situation was unsporting and that he had no regrets.
"I know that Mercedes had issue with noise on a sensor. Force India had a sensor that failed completely," Horner said.
"Is it not sporting? We are bound by the Technical and Sporting Regulations and we have to comply by those regulations. We believe 100 per cent that we did. We haven't breached any Technical Regulation. There are all kinds of Directive on all kinds of things and when you're in the heat of battle, you are racing for the podium and pushing to the maximum, you have to make decisions and I believe it was the right decision."
With fuel efficiency a key aspect of F1's new framework of regulations, Horner claimed a more stringent system of measuring fuel rates was clearly required.
"I think the difference is we had a sensor that was drifting. I think some people had noise in their sensors, other sensors failed completely," he said.
"The important thing out of all of this, irrelevant of the appeal or Australia, is we find a way of clearly measuring the fuel rate that's going into the car because there's too much at stake to be out by one or two per cent."
"It's very difficult for the FIA to police. On an aeroplane you would have three sensors. If one becomes erroneous you'll take the average of the other two. There are ways that we need to ensure this is measured accurately."
With the issue clearly not going away, FIA Race Director Charlie Whiting was joined by the governing body's Head of Powertrain, Fabrice Lom, for a press briefing later on Friday.
Although the pair would not discuss the Red Bull case specifically, Whiting insisted the Technical Regulations made it clear that the sensor should measure fuel flow rather than a team's own calculation.
"Article 5.10 makes it quite clear in my view that that the only way that the fuel flow will be measured is with the homologated sensor and as you know Gill is the only sensor that is homologated," he said. "So for me it's perfectly clear."
Ricciardo's car was adjudged not to comply with Article 5.1.4, which simply states that 'fuel mass flow must not exceed 100kg/h'.
However, Article 5.10.3, referred to by Whiting, says: 'Homologated sensors must be fitted which directly measure the pressure, the temperature and the flow of the fuel supplied to the injectors, these signals must be supplied to the FIA data logger.'
Red Bull claim they were always within the 100kg/h limit and will argue next month that the Technical Directive they ignored, in which Whiting instructed teams to apply an offset to an inaccurate sensor, has "non-regulatory value".
Meanwhile, Lom insisted that, "We are working every day to make it improve; it is our target to be as fair as possible.
"I think with this sensor, we do a much better job than without, by far. We will improve it, but it is much better than anything I know about."