Gene Haas has revealed the FIA have granted his team a licence to join F1 in 2015
American co-owns NASCAR squad Stewart-Haas Racing
By William Esler
Last Updated: 17/08/15 3:49pm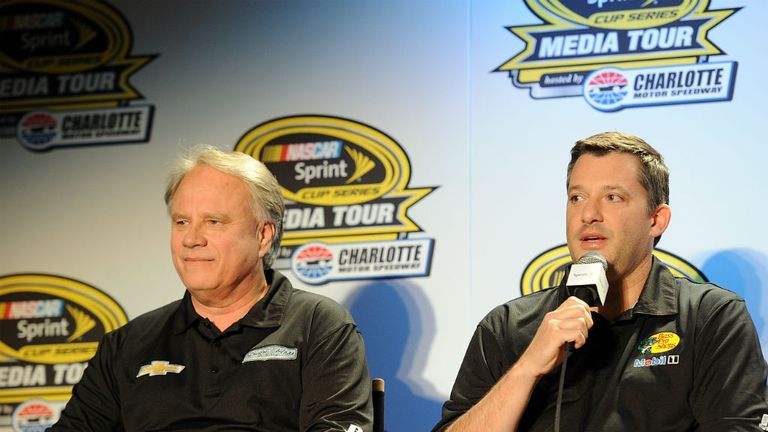 Gene Haas, co-owner of NASCAR team Stewart-Haas Racing, has revealed his outfit have been granted a Formula 1 entry for 2015.
With the 12th slot in the sport having remained unfilled since Spanish minnows HRT folded at the end of 2012, the FIA in December last year announced the opening of an application process to find a new outfit to join the championship from potentially as early as next season and Haas made no secret of his interest of expanding into F1.
Bernie Ecclestone told Martin Brundle exclusively on Sky Sports F1 ahead of the Bahrain GP that a team from the USA was likely to join and Haas's have now confirmed they have been granted a licence by the FIA.
"Obviously, we're extremely pleased to have been granted a Formula One license by the FIA," Haas said.
"It's an exciting time for me, Haas Automation and anyone who wanted to see an American team return to Formula 1.
"Now, the really hard work begins. It's a challenge we embrace as we work to put cars on the grid. I want to thank the FIA for this opportunity and the diligence everyone put forth to see our license application come to fruition."
The American team may not be the only newcomers to the grid in the near future, with Ecclestone also revealing in his chat with Brundle that "there are another couple of teams which I think we are going to accept."