F1 race steward Derek Warwick pleased with how new penalty points system is working
But former driver reckons some small tweaks may be needed
By James Galloway
Last Updated: 02/05/14 10:36am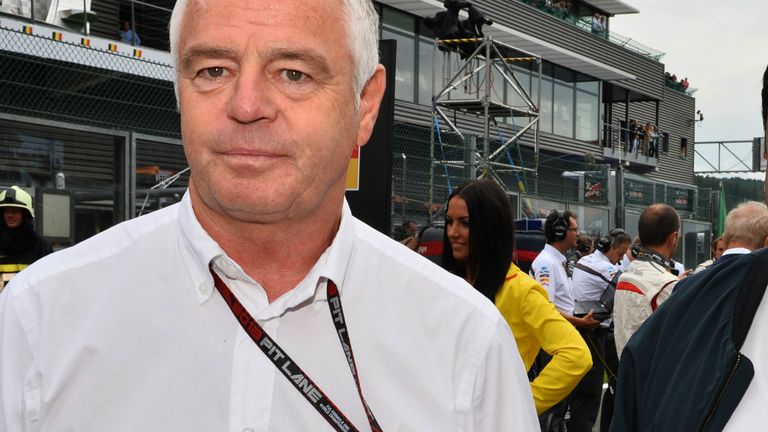 Five drivers have had penalty points added to their superlicences for on-track misdemeanours since the start of the season, with Marussia's Jules Bianchi the only repeat offender so far. Should a driver accrue 12 points over a 12-month period they will be banned for the next grand prix.
Warwick served as the ex-driver representative on the three-man stewards' panel at last month's Bahrain GP that issued Pastor Maldonado with the biggest single punishment yet, three points, after the Lotus driver flipped over Esteban Gutierrez's Sauber.
While the Maldonado claimed afterwards that the threat of penalty points would dissuade drivers from racing wheel-to-wheel with each other, Warwick reckons the system is proving a positive for the sport.
"I think it is working," the former Arrows and Renault driver told Sky Sports News.
"Maybe at the end of this year we might have to change a few things. Maybe the amount of penalty points for certain incidents - maybe some are too high, some are too low. [FIA Race Director] Charlie [Whiting]'s very good at looking at the end of the season and maybe changing that slightly."
Previously drivers would generally be issued with a combination of reprimands and grid drops for wayward driving, with Romain Grosjean in 2012 becoming the first driver in 18 years to be issued with a race suspension after the Frenchman triggered a first-corner pile-up at Spa.
Warwick says the advent of a totting-up-process will eventually deter serial offenders.
"If somebody gets enough penalty points and they are then forced to miss a grand prix it's because they have been driving badly all year. So the system is good,"
"It's no different to the road: if I go speeding three or four times I'm going to lose my licence - and that's how it should be."
2014 driver penalty points
Four points
Jules Bianchi, Marussia - Two points for causing a collision with Maldonado in Malaysia GP and two for causing a collision with Sutil in Bahrain GP.
Three points
Pastor Maldonado, Lotus - Causing a collision with Gutierrez in Bahrain GP.
Two points
Valtteri Bottas, Williams - Impending in Malaysia GP qualifying.
Kevin Magnussen, McLaren - Causing a collision with Kimi Raikkonen in Malaysia GP.
Adrian Sutil, Sauber - Forcing Grosjean off the track in Bahrain GP qualifying.