McLaren declare they have taken steps to address MP4-29 underperformance
Jenson Button says it's now key to fully understand car
By James Galloway
Last Updated: 06/05/14 4:41pm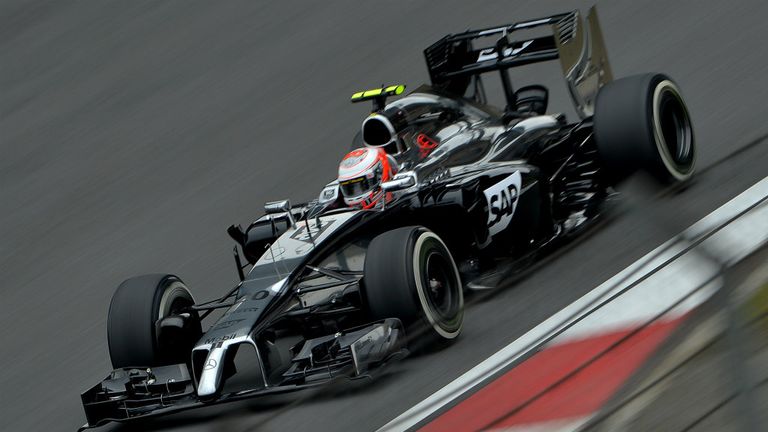 Since topping the Constructors' Championship following a double podium finish at the season-opener in Australia, McLaren have slipped to fifth place and failed to score points in the last two races. Their recent results have given rise to fears that the Woking outfit are reverting to their struggles of 2013, when they failed to finish on the podium all year, and that returning CEO Ron Dennis's prediction that they would win a race this season will not be realised.
However, following a three-week break between races between China and Spain in which the team have been able to investigate their recent underperformance at their Woking HQ, Racing Director Eric Boullier believes they understand what has gone wrong and now have a phased plan in place to improve their competitiveness.
"For us, the weekend will be about learning, and hopefully moving on from our disappointing performance in China last month," the Frenchman explained.
"The root of our under-performance has been comprehensively analysed; we know the areas where our package falls short, and we've taken steps - both short- and long-term - to address those. While not all of those will be in evidence in Barcelona this weekend, they mark the start of a fresh push and spirit within the whole organisation.
"One thing we can be sure of is that Jenson [Button] and Kevin [Magnussen] will both be pushing to the limit. In China, it was difficult to watch two hard-pressing drives go unrewarded, but both drivers performed fantastically in Shanghai, and only lost out on points due to the inefficiency of our car.
"The McLaren Technology Centre has been bustling with intense focus and activity since our return from China, and I'm hopeful that we are on the right track to steadily start pushing ourselves back towards the front."
Although this weekend's Spanish GP is set to be dominated by talk of the development race with team's poised to bring their biggest upgrades of the season so far, Jenson Button stressed that the most important thing for McLaren was to first learn how to get the most out of the MP4-29.
"For us, it's not simply about bringing new parts to the circuit: it's about understanding and unlocking the car's secrets, and using that understanding to take bigger steps with performance," said the 2009 Barcelona victor.
"We're still at the early stages with our car, and, for us, it's less about the components that we fit to it, and more about the bigger picture - finding a useful direction, gaining trust in our measurements and pushing ahead.
"We all know that this team has the capacity to develop a car through a season, so I hope and trust that we'll start to push forwards again soon."