New RB10 chassis for Sebastian Vettel in time for 2014 Spanish GP
Red Bull insist European season switch was scheduled
By James Galloway
Last Updated: 07/05/14 5:03pm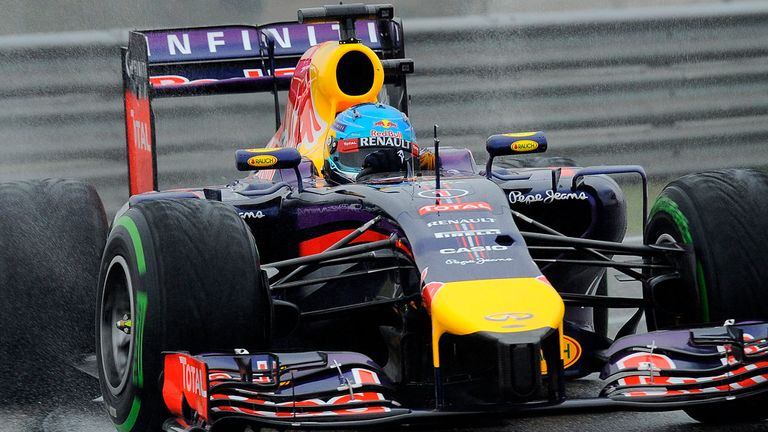 The quadruple World Champion has been outqualified by new team-mate Daniel Ricciardo three times to one so far with Vettel having acknowledged he has yet to master his 2014 car, admitting in China "I have to do a little bit better".
Red Bull's motorsport advisor Helmut Marko was quoted as saying in the German press after Vettel finished 20 seconds behind Ricciardo in Shanghai that the 26-year-old would have a new chassis - which essentially amounts to the car's survival cell - in Spain. The team have now confirmed the change, although insisted it was one already long scheduled.
"Sebastian will get a new chassis for Barcelona, which was scheduled at the start of the season and then the next one will be for Dan at some time around Silverstone," the team's chief designer Rob Marshall told the Red Bull website.
"Normally we make four or five chassis during the year, maybe six, so it wouldn't be unusual for each driver to change at least once or twice during the year. Normally they would use at least two."
Asked if a chassis change is of particular benefit to a driver, Marshall added: "It shouldn't be, as the idea is that they are all the same. Drivers don't always want to change them - they can get attached to a particular chassis and when they are on a good run they like to hang on to it for as long as possible!
"From our point of view we'd rather give them one or two new chassis during the season that we have been able to check out in the factory using various testing methods."
Although fifth-placed Vettel is nine points ahead of Ricciardo in the Drivers' Championship, the latter would be ahead by the same margin had his second-place finish from the season-opener in Australia not been annulled.
F1's dominant driver of recent seasons has been ordered by the Red Bull pitwall to let Ricciardo overtake him in each of the last two races - although on the first of these occasions in Bahrain the pair were on different tyres strategies - and should the Australian again finish ahead of Vettel in Spain this Sunday he would become the first of the German's team-mates to do so in three straight races.
However, speaking after the Chinese GP, Red Bull chief Christian Horner backed Vettel to come back stronger in Spain.
"One thing you can be assured of is he will be looking extremely hard at this [Chinese] weekend and this race to understand where the differences are - what he's struggling with and where we can improve," Horner said.
"There will be no driver working harder in the three-week gap to bounce back in Barcelona."