Romain Grosjean is optimistic he can claim Lotus's first points of 2014
Frenchman lines up season-best fifth for Spanish GP
By Mike Wise in Barcelona
Last Updated: 10/05/14 11:16pm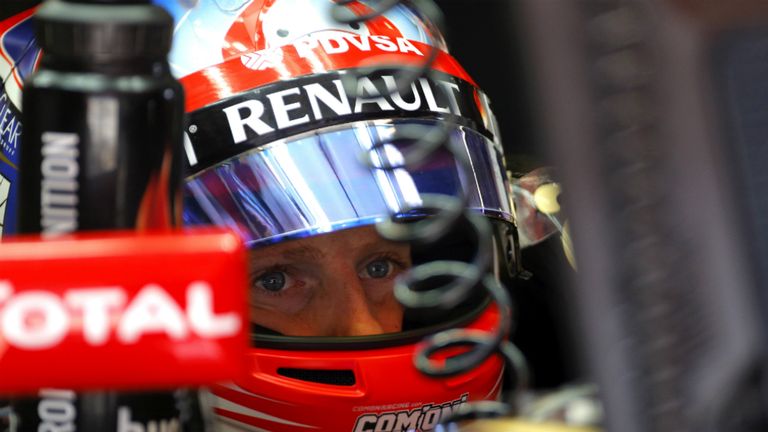 The Enstone team appear to be ratcheting up their rate of recovery after a tough start to 2014, with Grosjean finally placing his E22 in a grid slot they have long felt it is capable of.
P5 was not altogether a surprise given the progress Lotus have clearly shown in both China and now Barcelona, although it was team-mate Pastor Maldonado setting top ten times earlier in the weekend.
However, after the Venezuelan's wayward tendencies surfaced once again during qualifying, it was left to the Frenchman to pick up the pieces - which Grosjean, who had struggled with braking and set-up problems during practice, duly did.
"Yesterday our car was not working as expected but today it was, so it's making my life much easier," he said. "I knew that if I had Pastor's car I'd probably be where he was. I think yesterday, he was something like P8, which was nice, and I knew we had some more there.
"I think we benefited a little bit from the fact that [Sebastian Vettel] couldn't do a lap in Q3 but in general, it's still sixth not fifth."
As for the prospect of maintaining fifth place in the 66-lap race, Grosjean said: "That would be nice. I don't know; we'll do our best. Yesterday's long-run from Pastor looked pretty interesting. I had a much less longer one but it was okay as well. Hopefully."
A clear step forward came in China three weeks ago, when Grosjean both qualified and ran in the top ten before a gearbox problem forced his retirement.
Lotus have lagged behind their rivals owing to the late launch of their car but after making headway with its reliability, Grosjean said they are also improving the driveability of Renault's power unit all the time.
"I think there are small tricks that are making a huge difference and we are realising so. It's areas we knew we could work on from the beginning of the year but we didn't have much testing," he added.
"I think there is still more to come from fuel, from the engine mapping performance, from an easier way to change the switches or to add them together and that will come."