Christian Horner says it is 'improbable' that Mercedes will win every race this season
Silver Arrows have dominated the opening five GPs in 2014
By William Esler
Last Updated: 12/05/14 4:17pm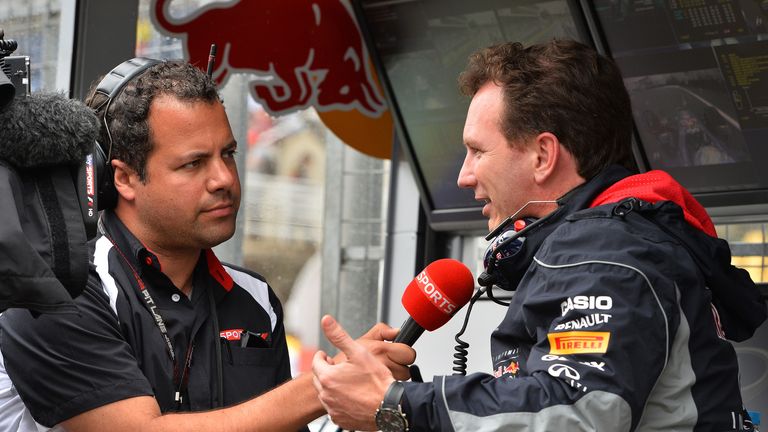 Mercedes have won every grand prix thus far in 2014, with Lewis Hamilton and Nico Rosberg finishing one-two at each of the last four races to underline their dominance.
Their supremacy has been likened to the 1988 season when McLaren won 15 of the 16 races, but just as the Woking-based team were beaten by Ferrari at Monza that year, Horner believes Mercedes will not take home all 19 constructors' trophies.
"It is possible but improbable," the Red Bull Team Principal said. "They have a very good car, engine, driver set-up at the moment and it is all working extremely well, but things can change. We won the last nine races of last year and things can change very quickly.
"Mercedes have got themselves into a dominant position, they have worked hard to get themselves into that position and we have a choice - we either all pack up and go home or we work hard to try and close the gap.
"We have made small inroads this weekend [in Spain] and we are determined to keep pushing and trying to close that gap down. But obviously maximum points weekend after weekend is putting them in a very strong position."
Red Bull's main weakness this season has been a lack of power from their Renault power unit in comparison to the Mercedes - something demonstrated by Daniel Ricciardo's inability to pass the Williams of Valtteri Bottas on the long Barcelona pit-straight during Sunday's race.
However, with the twisty nature of the Monaco circuit placing less of an emphasis on straight-line speed, could the World Champions end Mercedes' winning run on the streets of the Principality next week?
"I think it is difficult to say," Horner added. "Monaco is Monaco. Mercedes have been strong there over the last couple of years and their drivers have excelled there as well so on paper they go there as very much the favourites. But Monaco being Monaco, anything can happen."
One thing that is certain - even if Mercedes continue to dominate - is that Red Bull will not switch their focus to 2015 early.
"I think on the chassis side whatever you learn this year will be relevant for next year anyway so we are just going to push like hell all the way through the year to the final race in Abu Dhabi," Horner revealed.
"The bigger question is on the power unit side as the engine guys have to present another power unit in February to be homologated again. So the bigger questions for the opposition are on the power unit side."