Nico Rosberg says better race start is vital if he's to end Lewis Hamilton's winning run
German looking to break Mercedes team-mate's stranglehold
By Mike Wise
Last Updated: 16/05/14 5:39pm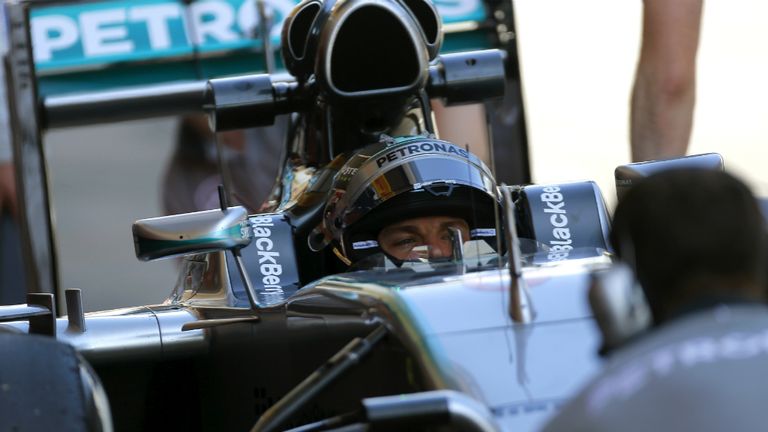 The German, who lost the lead in the Drivers' Championship after Hamilton's most recent win, his fourth in a row, in Spain last weekend, has worked on his starts during the post-race test in Barcelona on Wednesday.
Besides getting off the line, Rosberg reckons he needs to work on his braking if he's to re-assert himself in Monaco, where he won from pole position 12 months ago.
"The Championship battle is very close and to re-gain the advantage at my home race would be fantastic, so I'll be pushing harder than ever to make that happen," Rosberg said in a Monaco GP team preview.
"I had a productive day of testing in Barcelona where we made some good progress with braking and starts: two areas that I feel are costing me time at the moment.
"Hopefully that will give me the extra edge next weekend. It should be an exciting weekend and I can't wait to get started."
The areas Rosberg identified will both be crucial on the streets of Monte Carlo, where the driver starting on pole has gone on to win all-but one of the races in the last decade.
Speaking after finishing just 0.6s behind Hamilton at the Circuit de Catalunya, Rosberg admitted: "The start unfortunately was poor. It's a bit of a weakness that we have at the moment, just inconsistent and now I've had a couple of bad starts in a row - actually three bad starts in the races.
"And that's costly, you know? Because, always losing out at the start, that's not good, [I] need to work on that."
Hamilton, winner of the 2008 Monaco GP from third on the grid, outlined the differences between his and Rosberg's respective braking techniques in Spain.
"When you look at the overlays it's very, very similar everywhere," he said. "Nico likes to come off the brakes a little bit earlier than me and run more speed into the apexes, whereas I like to get better exits."
The Monaco GP, F1's blue-riband event, is live only on Sky Sports F1. The channel's extensive coverage begins with Practice on May 22.