Pirelli nominates tyres for upcoming GPs in Austria, Britain, Germany and Hungary
Soft and supersoft rubber to be used at Red Bull Ring and Hockenheim
By Sky Sports Online
Last Updated: 06/06/14 10:12am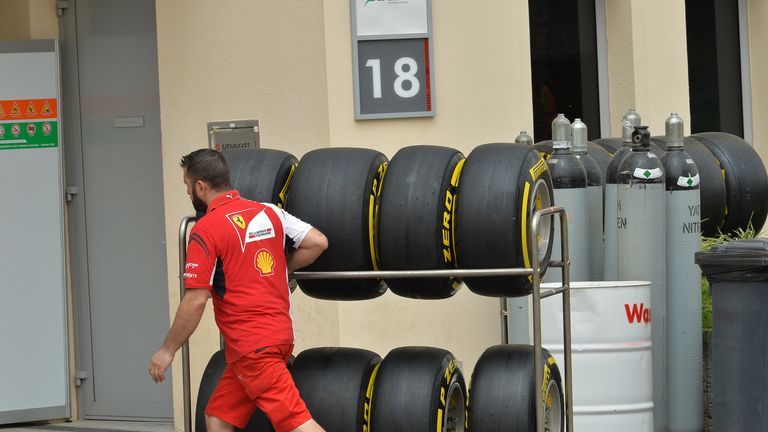 Pirelli has announced its next four tyre nominations for the upcoming grands prix in Austria, Great Britain, Germany and Hungary.
With F1 returning to Austria for the first time since 2003, the Italian supplier will take the two softest compounds in its range, the soft and supersoft, to the Red Bull Ring, which contains several tight and twisty sections and has low tarmac roughness.
Hard and medium tyres will be used at Silverstone, one of the fastest circuits of the season by contrast, with high energy loads going through the tyres. Last year's British GP resulted in a number of tyre failures that forced Pirelli to change its tyre design for the rest of the season.
Germany's Hockenheim generally has low energy demands, meaning the soft and supersoft tyres will also be used there and while the Hungaroring is another relatively low-speed track, the hot conditions the race usually brings has resulted in a choice of soft and medium tyre.
Tyre nominations:
Austrian GP – soft and supersoft
British GP – hard and medium
German GP – soft and supersoft
Hungarian GP – medium and soft