Friday morning practice sessions could be scrapped in 2015 to cut costs
Proposals would see cars running for just 90 minutes on opening day
By William Esler
Last Updated: 18/06/14 11:52am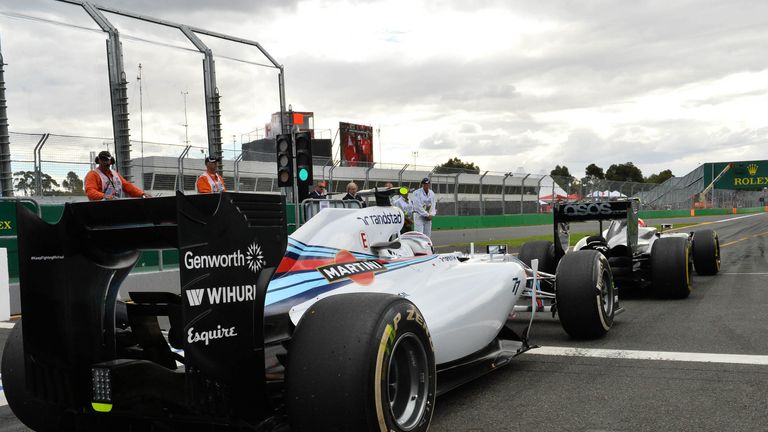 Friday morning practice sessions could be scrapped in 2015 as part of radical cost-cutting measures being discussed by teams.
Currently teams take part in two 90-minute sessions at each venue, but the proposals would see this scaled back to just one on Friday afternoons to lower running costs whilst also reducing accommodation expenditure by allowing team personnel to arrive a day later.
The changes could be ratified by the end of the month if approved by the Commission and FIA World Motor Sport Council who are both scheduled to convene over the coming weeks. The Commission, in particular, is crucial as promoters sit on that body and may yet throw a spanner in the works.
It appears not all the teams are in favour of the proposal either.
"From Force India's point of view we don't see this as a cost-saving measure at all," Technical Director Andrew Green said at the Canadian GP.
"We always look to use FP1 to blood in some new drivers and that was an income stream for us and if we lose that it will be a severe blow which will then affect our technical ability. In that respect I don't see it as cost saving."
Mercedes chief Paddy Lowe said: "The rationale is to reduce the workload on the cars significantly throughout the weekend and the consumption of parts - in particular powerunits which are one of the major costs for all the teams, but in particular the smaller teams.
"So that was the idea and it is still to be finalised and there is a month to sort the small print to finally approve it. But the concept was to save money, but if the teams don't think it will save money it could be reviewed."
Track time and the ability to test new parts is already strictly limited in F1, but Ferrari's Pat Fry doesn't think the proposed change would have an impact on team performance.
"From a technical point of view you just have to figure out how to deal with it so you need to do a little bit better homework," the Scuderia's Engineering Director said.
"We normally test car bits in one session and tyres in the other and now we need to find a way of combining the two. Years ago when we did away with warm-up and brought in parc ferme hands were up in the air going 'my god we will never cope' and now it's great that you can actually sleep on a Saturday night rather than working forever. So you just adapt to it and need to do a little bit more preparation and maybe trusting more the results from your wind tunnel and simulator."
Lewis Hamilton topped Friday's practice session at Montreal, with qualifying underway at 6pm UK Time on Saturday. Sky F1's coverage starts at 5pm.