Ben Ainslie has spoken to Adrian Newey about assisting with a British America's Cup team
Design guru targeted by Sir Ben for 2017 contest
By William Esler
Last Updated: 13/06/14 11:31am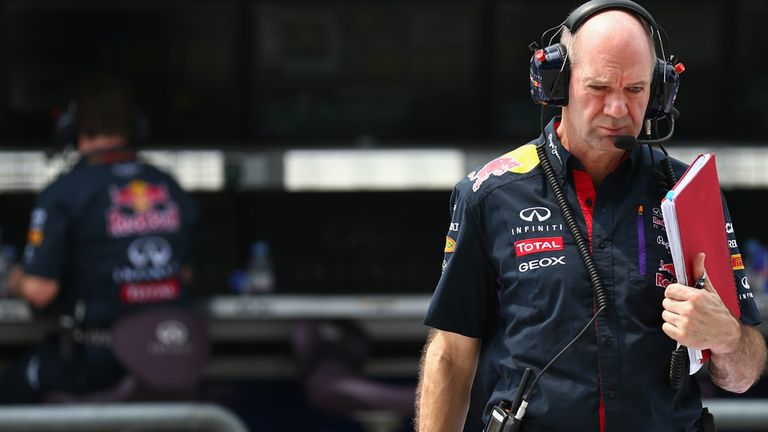 Sir Ben Ainslie has revealed he has spoken to Adrian Newey about assisting with a British challenge in the 35th America's Cup.
On Tuesday the most successful sailor in Olympics history launched Ben Ainslie Racing – the British sailing team which is hoping to take on Team Oracle USA.
The next America's Cup takes place in 2017 and Ainslie wants to enlist the help of one of F1's most successful designers, whom he met at last year's Abu Dhabi GP.
"Of course, we'd absolutely love for Adrian to be involved. I've spoken to him a number of times about the America's Cup," Ainslie told Sky Sports News.
"He's a very keen sailor, he's passionate about the America's Cup; he also has a lot of commitments with Formula 1 at the moment, so it just really depends how he's able to fit that in over the coming months and years. If he wants to be involved, he would be a huge asset for us."
Newey may well have time to assist with the design of a boat in the future following Sunday's announcement that he would be taking more of a background role at Red Bull. Indeed the Englishman told Sky Sports F1 that the 2015 RB11 will be his final car.