Michael Schumacher's family thank fans for message of goodwill since ski accident
Spokesman for Lausanne Hospital says Schumacher facing "long haul"
By Pete Gill
Last Updated: 18/06/14 4:26pm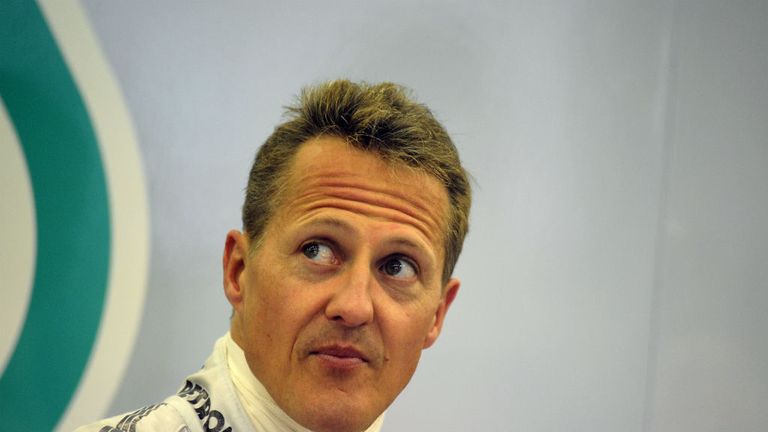 Michael Schumacher's family have posted a heartfelt message of thanks to the F1 legend's legions of supporters as the seven-times World Champion embarks on a 'long phase of rehabilitation' at the University Hospital of Lausanne.
It was announced on Monday that Schumacher is no longer in a coma and had left Grenoble Hospital in southern France, over five months after the skiing accident in which he suffered life-threatening head injuries.
In a news post published on Tuesday evening on Schumacher's personal website, his family thanked fans for the messages of goodwill they have received since his accident.
'Thank you all so much!' they wrote. 'We would like to thank all the people who wish Michael well for their positive energies. We are sure they had helped him already.'
Schumacher has been transferred to the University Hospital of Lausanne in Switzerland, twenty minutes from the family's home on Lake Geneva.
While the encouraging official confirmation that Schumacher is no longer in a coma has been universally welcomed, a spokesman for the Lausanne hospital has urged caution.
"It won't be days. It could be for the long haul," Darcy Christen told The Daily Telegraph.
According to Christen, the institute is well equipped to deal with the considerable media scrutiny generated by treating a world-renowned figure such as Schumacher.
"In this area of Switzerland there are many personalities and so we do receive patients who are very well-known," he explained.
"We therefore have "Regime VIP" in place for such people. Their privacy, like all patients' privacy, needs to be respected and they may need heightened security.
"In this particular case we have implemented special measures but I cannot elaborate on this."
Schumacher has lived in Switzerland for over 20 years with the family moving into their Lake Geneva estate in 2008.
"He's a little bit at home here," said Christen. "There is a private area for him and his family. And the family feels at home in Lausanne, they know the area."