Toto Wolff says F1 should listen to views on proposed Friday practice changes
"Honestly I doubt whether it's the right thing," Merc chief admits
By James Galloway
Last Updated: 18/06/14 1:41pm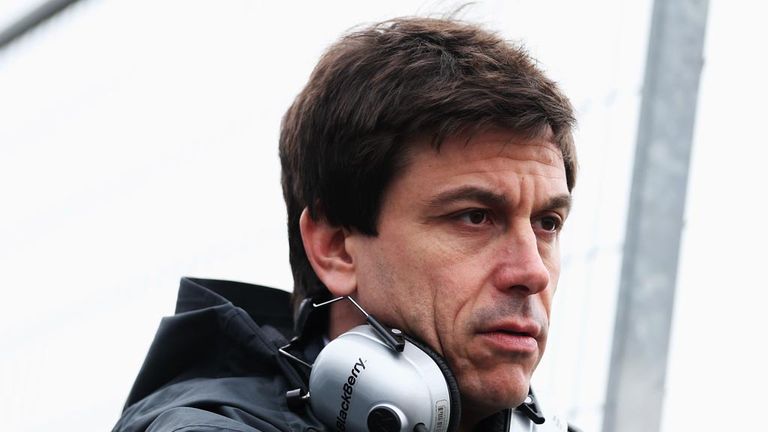 Formula 1's power brokers should be open to sticking with the existing race weekend format for 2015 if the proposed changes to Friday practice continue to prove unpopular, Mercedes chief Toto Wolff has said.
Details emerged at the Canadian GP earlier this month about cost-saving plans devised by the F1 Strategy Group to drop Practice One next season and run only one track session on Fridays in order to condense race weekends from four to three days.
However, the plans were greeted by a largely negative reaction from fans and F1's smaller teams with only 21 per cent of Sky Sports Online users backing the format shake-up in a poll.  
The proposal is among those set to be voted on by the F1 Commission, which comprises teams, race promoters, the FIA and FOM, in a meeting on Wednesday ahead of the World Motor Sport Council meeting next week, which will rubber-stamp rule changes for next season.
Wolff, team boss at championship leaders Mercedes, said that while such a change to Fridays would produce cost-saving, F1 teams shouldn't be adverse to changing tack.
Asked what he made of the proposals, Wolff replied: "Very ambivalent, because it's quite tricky to discuss where you can save money. The discussion came to the Friday and why don't we come one day later, why don't we skip free practice one?
"In very few locations you have spectators and we could do a day of media, a day for the promoters, on the Friday and therefore oblige the drivers to do more work on the Friday.
"So the idea came up, let's not do the Friday and save engine and gearbox miles – it's about one engine a year, 3,000km on average – and that is, if not millions, it's at least a million or a million and a half.
"The decision wasn't really made until now, we need to discuss it in the Commission as well. It's one minor detail of things which were discussed and lots of people are saying 'this is not the right thing to do'. I think we just need to open up the ears and listen and if this is not the right thing to do then let's stay with the format like we have now."
Although the idea to scale back Friday practice originated from the six-team F1 Strategy Group, of which Mercedes forms a part, Wolff admitted he would prefer more running on a Friday.
"Honestly myself I doubt whether it's the right thing because Formula 1 is the pinnacle of motorsport, this is not a weekend entertainment which starts Saturday morning, it is a proper sport," the Austrian added.
"Therefore I tend to follow the opinion that the Friday should be a full-blown test day – but then you don't save any cost, you just add miles."
Although Wolff has cautioned the sport against ushering through rule changes that fail to carry popular support, the hugely controversial double points season finale remains in place for 2014 despite the radical plan being panned by fans at the time of its shock announcement.