A proposal to follow Safety Car periods with standing starts has been approved
Hope is that move will provide more spectacle and excitement
By Mike Wise at the Red Bull Ring
Last Updated: 21/06/14 10:46am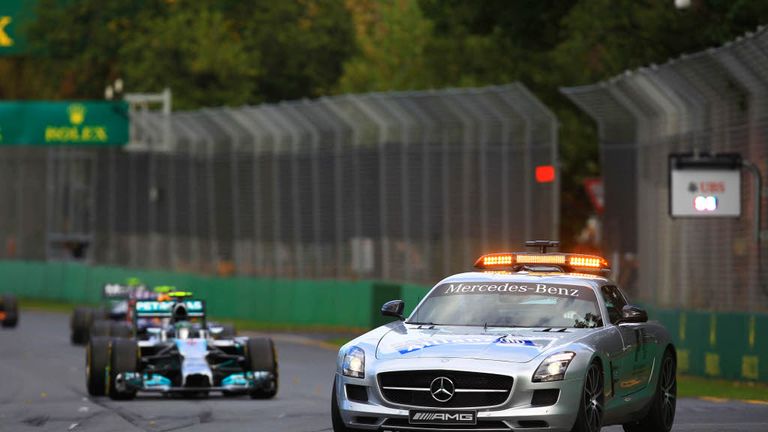 F1's latest idea to ramp up excitement levels looks set to get the green light, with a proposal to follow safety car periods with standing starts approved at a meeting earlier this week.
The idea to do away with rolling starts, which was first proposed by F1's Strategy Group, gained momentum when it was approved by the F1 Commission on Wednesday.
It now needs to be passed by the FIA's World Motor Sport Council when it in turn meets next week, although it's understood that the practicalities must still be worked on if the change is to be implemented next season.
There would be no change to the current procedure after the safety car's introduction - with cars being allowed to pit, form a queue behind the safety car and unlap themselves if necessary. Thereafter, however, they would form on the grid in race order and wait for the lights.
There's no doubt that the spectacle created by a standing start is behind the move, although it does raise the prospect of creating circumstances where even more accidents might occur.
Safety in the pit lane would also be an issue. At present, team personnel located on the pitwall must stand in the garage at the start of the race; presumably, then, they would have to do the same during subsequent starts.
Furthermore, concerns have been raised in some quarters that any advantage the race leader gains from dictating the pace prior to the re-start would also be lost.
This weekend's Austrian GP is live only on Sky Sports F1. Race Day coverage begins with the Track Parade at 11.30am on Sunday