Sebastian Vettel plays down talk of moves to either Mercedes or McLaren
But World Champion says he would consider any such offers
By Mike Wise at the Hungaroring
Last Updated: 24/07/14 8:22pm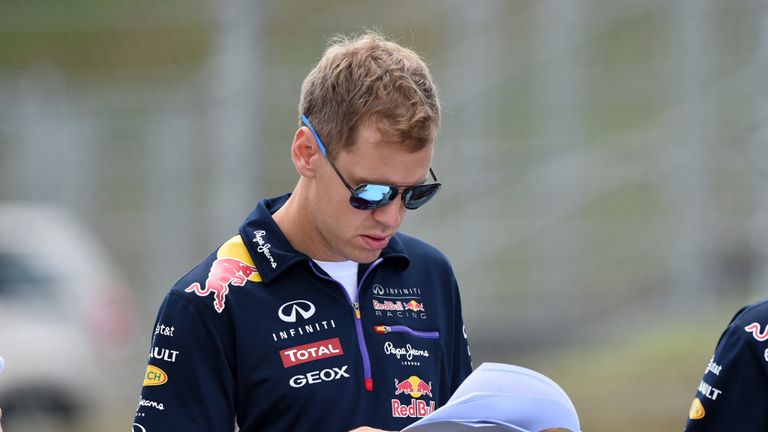 Sebastian Vettel has played down talk of joining either Mercedes or McLaren – although the World Champion admitted on Thursday that he would consider any such offer that came his way.
Vettel was responding to comments made by Dr Helmut Marko, Red Bull's motorsport advisor, who has nudged F1 further into its annual silly season by suggesting that the four-times champion has received offers from both teams, with Mercedes apparently hoping to pair him with Nico Rosberg after Lewis Hamilton's contract expires at the end of 2015.
That's when Vettel's own contract runs out but with Hamilton saying that he's keen to stay put, the 27-year-old German suggested that any such move should remain within the realm of speculation for now.
"I think any offer has to be considered but nothing has changed," Vettel said. "I still don't talk about these things.
"I don't know which sources Helmut has, or doesn't have, but they seem to vary, let's say."
Turning to the matter in hand, meanwhile, Vettel said that Red Bull might stand a better chance of pushing Mercedes and Williams at the Hungaroring this weekend.
Williams have led the pursuit of the all-conquering Silver Arrows in recent races but Vettel is optimistic the twisting 4.381km track will suit Red Bull's car – certainly more so than either Spa or Monza, which F1 visits after its summer break.
"I think as a general trend, Williams has taken a step forward since Austria," he said. "We know that they're very competitive down the straights – they have been the whole season – but they've got a lot more competitive in the corners. Otherwise that step wouldn't have happened for them.
"It could obviously favour us a little more this weekend, the fact there's only one straight and small straights in between - but not that many big straights if you look ahead, as you said, to Monza and Spa. But we'll have to wait and see.
"I wouldn't mind if it suits us better here than at previous races."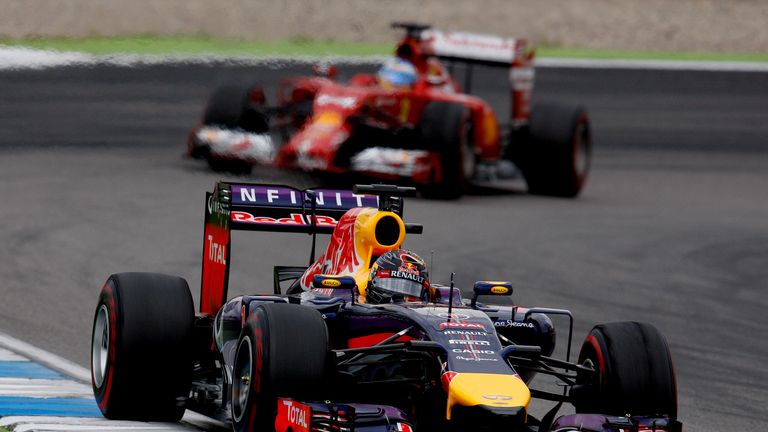 Realistically, though, Vettel admitted that he's relying on poor Mercedes reliability if he's to stand any chance of claiming his first win of the season.
Referring to the waterpark located next to the track, Vettel joked: "There's the Aquapark here; I think [Rosberg and Hamilton] could have a nice Saturday afternoon and still win the race on Sunday.
"But they're not invincible. We saw that in races like Montreal, for example, or Silverstone and Australia that they have problems too.
"They sometimes have issues with reliability as well and then you need to put yourself in the best possible position to be the first one to benefit."
Watch this weekend's Hungarian GP LIVE ONLY on Sky Sports F1. Extensive coverage from the Hungaroring begins with Practice on Friday from 8.45am