Kimi Raikkonen laments Ferrari's 'first-year' error in Hungarian GP qualifying
Finn knocked out of Q1 for the second time in three races
By Mike Wise at the Hungaroring
Last Updated: 27/07/14 7:56am
Kimi Raikkonen said Ferrari made a rookie error in qualifying for the Hungarian GP after he fell at the first hurdle for the second time in three races.
While the Scuderia could cite changing weather conditions in mitigation for the Finn's Q1 exit at Silverstone three weeks ago, there was no such excuse for Saturday's early bath.
Raikkonen had already set a time on the medium tyre, which, like a lot of drivers, he said he'd struggled on this weekend.
However, rather than switch to the soft option tyre in the closing minutes, Raikkonen instead stayed in Ferrari's garage – the team having ignored the former World Champion's request to go back out.
"The plan was to go out, but I struggled a bit with the harder tyres this morning and yesterday afternoon, to put a good lap in those. The car's been good on the softer tyres," said a downbeat Raikkonen, who will line up 16th on the grid.
"That was the plan and then the team said 'No, we are fine, we don't need to go out'.
"I questioned it a few times, but they said no need, and we can see the end result."
The difficulties Raikkonen has experienced since re-joining Ferrari have been well-documented and, in that context, he said there was little reason to feel angry.
"It's not good for me or the team," he said. "A mistake has been made. It's been a difficult year anyhow, so I don't really see the point to start shouting. The mistake is done.
"I've made mistakes in the past; I will make them in the future. People make mistakes, but there are things we have to change to make things better.
"As a team in Formula 1, as Ferrari, we should not be doing these kind of things. We are not here in our first year, any of us."
Although he questioned Ferrari's decision, Raikkonen said he had ultimately accepted it. Yet after their latest blunder, he also insisted that "there are weaknesses in the system".
Subscribers to F1's annual 'silly season' might also have noted that the driver who knocked Raikkonen out of Q1, Marussia's Jules Bianchi, is increasingly being seen as his replacement.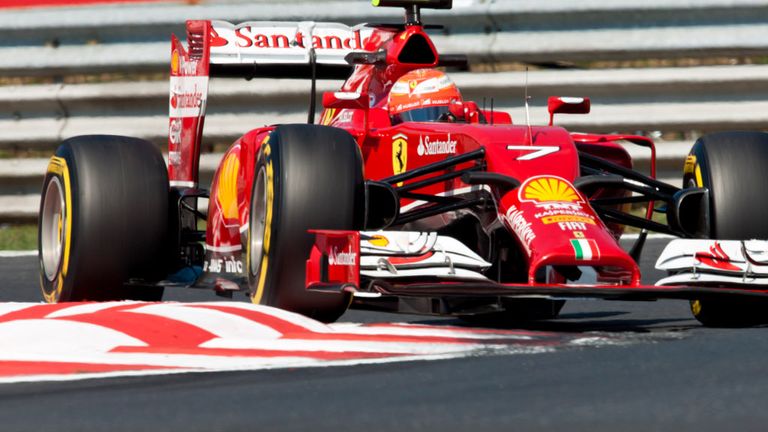 However, Raikkonen, who said at the British GP that he would probably retire from F1 once his current deal expires, said such errors would not influence any decision he makes.
"I've a contract," he added. "I fully believe in Ferrari, I've enjoyed a lot of wins and success before with them.
"It's been a difficult year; that's life. It's not fun when you have hard times, but it's happened before and that's how it goes."
Appointed team boss in April, Marco Mattiacci has promised changes in how the team operates.
But in the shorter term, all Raikkonen could reflect on was how Ferrari's latest error has affected what had seemed a more promising weekend.
"The weekend's been pretty good, not really any issues. Small things, but that can happen any time," added the 34-year-old, who had been comfortably in the top ten during practice.
"I had a good belief I could be in a very good position, but obviously when we f*ck up in the first qualifying, it's end of story."