2014 Hungarian Grand Prix: Paper review
Ricciardo takes victory, but Hamilton makes the headlines
By William Esler
Last Updated: 28/07/14 3:29pm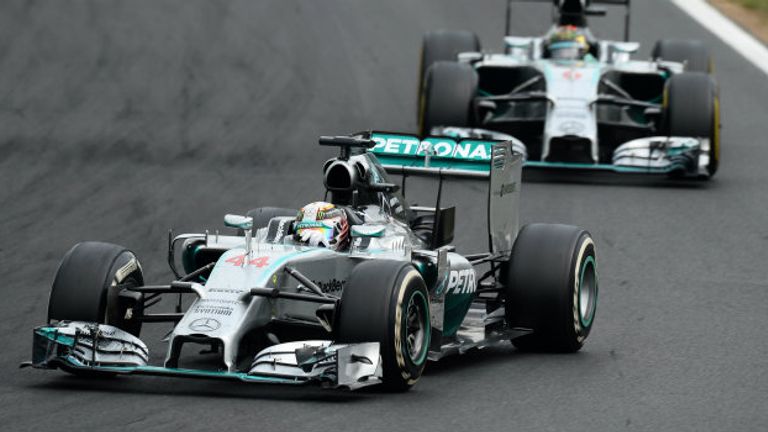 Daniel Ricciardo may have taken victory in a thrilling Hungarian Grand Prix, but it was Lewis Hamilton's decision to ignore team orders and let Nico Rosberg past that dominated Monday's papers.
'In 12 pulsating minutes, Lewis Hamilton transformed the theme of this World Championship into "every man for himself"', wrote Kevin Eason in The Times, whilst in the Independent David Tremayne said 'immediately after the Hungarian Grand Prix Lewis Hamilton looked like somebody who knew he had to face the music at Mercedes after deliberately disobeying orders to let Nico Rosberg overtake'.
Eason went on to explain the reasons behind the call from the pitwall: 'Hamilton faced a final stint on deteriorating medium tyres, but Rosberg would take a set of soft rubber, which are about one second a lap faster, for the run-in to the line. For it to work, Rosberg had to get away from Hamilton to set a series of superfast laps and take an extra pitstop.
'Mercedes had devised an emergency strategy and it was still for Rosberg to win – not because he was German as the conspiracy theorists would have it, but because he had the better chance.'
Letting a sister car running an alternative strategy through is not unusual in F1 and as Daniel Johnson alluded to in The Daily Telegraph, Rosberg has already been asked to do so to Hamilton's benefit during their time as team-mates.
'Last year in Malaysia Rosberg was told to hold station behind Hamilton, which he did,' he wrote. 'Later in the season in Germany, Rosberg moved aside at Hamilton's request because the two were on a different strategy.'
He added: 'There will be ruminations throughout the summer break as the Mercedes top brass try to establish fresh rules of engagement.'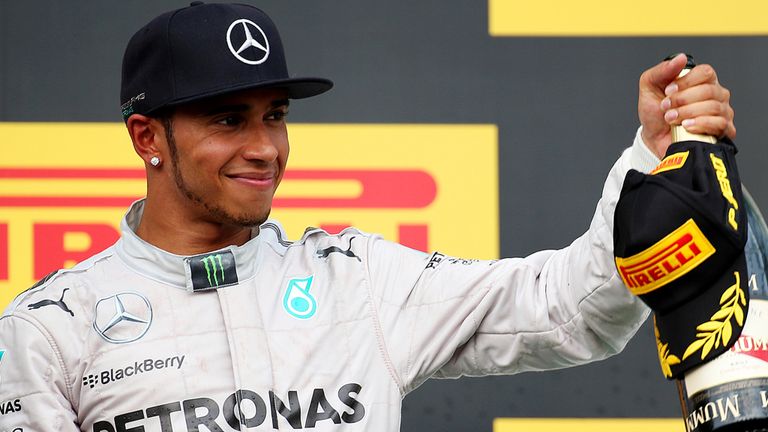 However, Jonathan McEvoy believes it may not matter what Mercedes bosses come up with as Hamilton is proving uncontrollable.
'It was an act of regrettable insubordination, one that took the gloss off a wonderful recovery drive that took Hamilton, whose car burst into flames in qualifying, from a pit-lane start to a third-place finish,' he wrote in the Daily Mail. 'He was putting his own needs above those of the team. He may even have denied them victory, through Rosberg.
'The team were doing their best to protect Hamilton – as they always do – and smooth over the searching questions the controversy prompted [after the race]. Can anyone control Hamilton? Seemingly not given that Wolff said there would be 'no ramifications' for this act of disobedience.
'That means Lewis can blithely do as he pleases.'
On a more positive note, there was also praise for how entertaining the 70 laps at the Hungaroring had been given that earlier in the weekend talk had centred on how to improve 'the show'.
'There is nothing wrong with the product, it is the salesman who has no idea how to sell it,' wrote Eason. 'The Hungarian Grand Prix was the best entertainment in town, an epic adventure with a cliffhanging finale that no one could call with confidence.'
In The Daily Telegraph, Johnson added: 'After a weekend in which the quality of 'the show' has again been a tiresome subject of debate, this was the perfect antidote to all the dreary negativity. This is far from a perfect formula, but races such as these make the sport's propensity to throw its toys out of the pram seem rather, well, childish.'
Indeed, Eason thinks F1 only has itself to blame for empty grandstands rather than 'the show' itself.
'F1 acts like a disgruntled Hoover salesman who turns up at your door to tell you it is rubbish before you even get the wrapper off – and then charges double the price,' he wrote.
'The problem is that F1 is riddled with negativity; it is the sport's stock-in-trade and the means by which it is ruled. Change that and fans will get to enjoy the spectacle of F1 as it was so wonderfully presented yesterday in Hungary.'