Lewis Hamilton vows to 'come back stronger' after Formula 1's summer break
Briton says it's been "a very challenging and trying and testing last two weeks"; Cut gap to Rosberg to eleven points with Hungary charge
By Mike Wise
Last Updated: 05/08/14 11:31am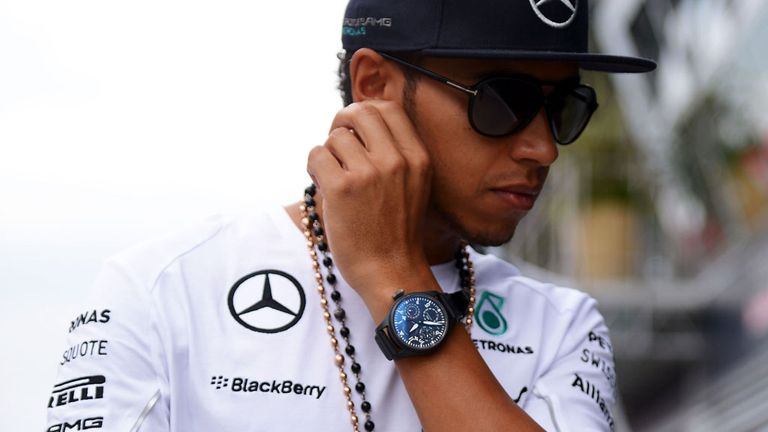 Lewis Hamilton has vowed to come back from Formula 1's summer break better than ever after admitting that the last two races in Germany and Hungary have tested him to the limit.
Problems during qualifying  – a brake disc failure at Hockenheim, which pitched his Mercedes into the barriers at high speed, followed by a fuel leak at the Hungaroring, causing a blaze that left the team working through the night to ready their spare car – have left Hamilton with it all to do on successive Sundays.
Forced to start at the back of the field both times, he rose to the challenge with a brace of third-place finishes. This being Hamilton, however, he also seemed to find incident around nearly every corner.
His first podium visit came after a brush with Jenson Button that caused front wing damage and he picked up more of the same just two corners into the Hungarian GP when, after starting from the pitlane, cold brakes sent him spinning.
Controversy followed when Hamilton ignored an order from Mercedes' pitwall to let team-mate and title rival Nico Rosberg through. After such an intense fortnight, then, it's little wonder that the Briton is keen to leave F1 behind for a while.
"I think it's been a very challenging and trying and testing last two weeks," Hamilton, who trails Rosberg by 11 points, admitted on Sunday evening. "And to be able to still keep myself together – I saw some of the stories written, which said I was going to crack under pressure or something like that - this hopefully shows that I'm not.
"I'm still in the fight and I'm still raring to go. So this break will be good to re-energise, get fit; I'm very light but the car's lighter, so I can put a little bit of weight on over this break.
"But it'll be muscle not fat and hopefully [I'll] come back stronger, physically and mentally."
Although Rosberg and Hamilton started at opposite ends of the field in Hungary, two Safety Car periods, prompted by heavy rain pre-race, allowed the latter to close up.
Hamilton was ahead by lap 33 of 70, with Mercedes placing the pair on different strategies – the consideration that prompted the contentious radio messages when they ran third and fourth.  
While team boss Toto Wolff gave, in his words, a "corporate" explanation for the call – caused by a "difficult" race with "so many decisions which needed to be made" – team chairman Niki Lauda offered a rather more straightforward explanation: that it was prompted by "panic".
Hamilton said immediately after the race that he was "shocked" by the order and felt Rosberg was too far behind anyway – an opinion Lauda shared.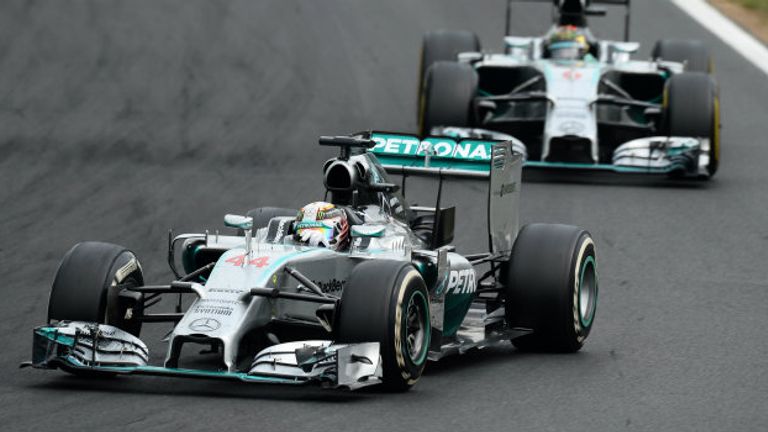 Even so, with tensions between the pair simmering for most of the season already, Hamilton doubted his decision, which arguably cost Rosberg victory, would cause an escalation.
"At the time I was thinking, 'I'm in this race, all of a sudden I'm in this race. And I don't understand why I have to let him past'. I was thinking maybe if I'm eighth and he's fighting for first then maybe. But that wasn't the case," he said.
"I don't think it changes the situation going forward. I'm sure we'll work through it and explain and discuss and try to understand it and look forwards really."
Mercedes have promised a review of their use of such orders but Hamilton refused to draw a parallel with a similar situation in last year's GermanGP, in which Rosberg obeyed a team order to let him through.
"The team have managed it really well [but] the rules today didn't apply, I don't think," he added.
"I remember we had a race last year, maybe Nurburgring, where Nico was going backwards but I had a worse race, but I was coming through and had potential to score more points for the team.
"But today that wasn't really the case; we were both fighting – and it's the championship at stake now. I'm grateful that I held on to those valuable points."