Daniel Ricciardo says he has a fighting chance of a podium in Belgium
Red Bull hope low downforce gamble pays dividends
By Mike Wise at Spa
Last Updated: 24/08/14 6:50pm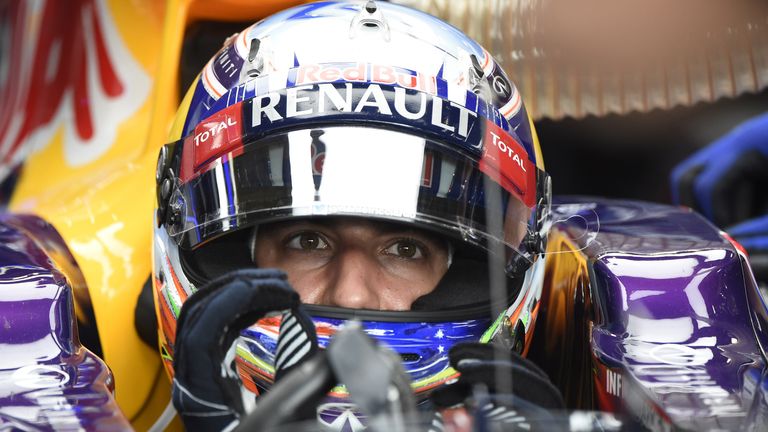 Daniel Ricciardo reckons he has a fighting chance of a podium finish in Sunday's Belgian GP after overcoming a hairy moment in qualifying to line up fifth.
In wet conditions, the Australian got out of shape through the high-speed Blanchimont corner during the closing moments of Q3 but recovered sufficiently well to post his fastest time.
Like Red Bull team-mate Sebastian Vettel, who lines up third behind Mercedes pair Nico Rosberg and Lewis Hamilton, Ricciardo has opted for a low downforce set-up in order to try and minimise the power deficit engine supplier Renault has to rivals around the mighty 7.004km Spa circuit.
Whilst admitting that Red Bull were probably helped by the rain at a track where they've expected to struggle, Ricciardo still sees no reason why he shouldn't make progress in the race, having also shown good long-run pace in practice.
"Top five was a good result for us," said the 25-year-old, who claimed his first F1 career win on another 'power' track, Montreal's Circuit Gilles Villeneuve, earlier in the summer.
"Obviously maybe without a mistake it could have been a bit better but in these conditions it's inevitable you're always going to make a mistake."
Red Bull's plan is to boost their car's top speed through the first and third sectors, which are dominated by straights.
"We've banked a little bit on a dry race so we've set the car up a bit more for that. In a nutshell, we've taken downforce off it," Ricciardo explained.
"That's burned us today, I think, but in race conditions it should be the right call.
"With the way our straightline speed is, especially with the long straights here, we need to have a chance of fighting, whether it's moving forward or defending."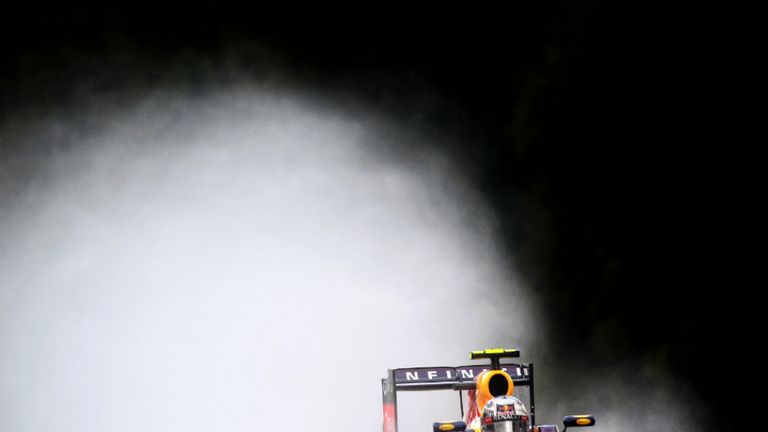 By the sounds of it, the plan also involves Red Bull making their drivers earn every penny of their salaries through the middle sector, where high downforce is the preferred option.
"It keeps you awake – to say the least," Ricciardo quipped.
The 25-year-old, who currently lies third in the standings after also winning last time out in Hungary, added: "Third is what I'll aim for and if Mercedes decide to give us a chance then I'll take more.
"I think Seb, Fernando [Alonso, fourth], me, Valtteri [Bottas, sixth]; there's a few of us who can fight for that third place. I think it's going to be a good battle to watch."
Sunday's race starts at 1pm, with Sky F1's coverage underway at 11.30am.