Lewis Hamilton prepared to play "long game" with Nico Rosberg at Spa
Mercedes rivals braced for Belgian GP battle on Sunday
By Mike Wise at Spa
Last Updated: 24/08/14 5:35pm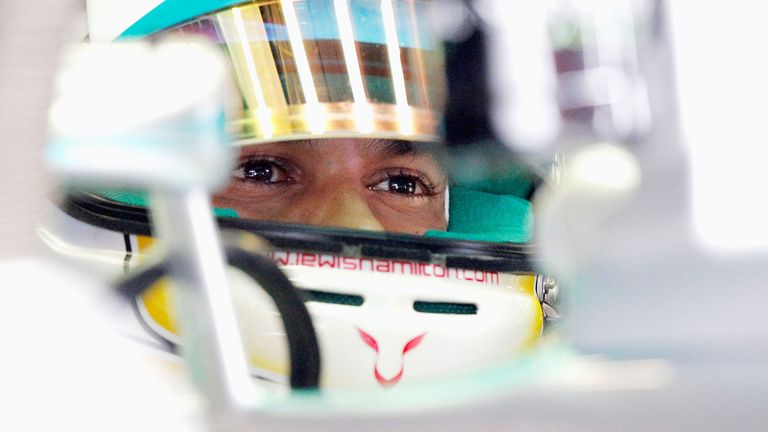 Lewis Hamilton is prepared to play the "long game" in the Belgian GP, as he seeks to get past polesitter, team-mate and title rival Nico Rosberg and claim a second Spa win.
Hamilton lines up second on the grid after Mercedes locked out the front row, although he had been faster than Rosberg both during practice and earlier in qualifying.
A problem with a brake disc on Hamilton's Silver Arrow was to blame but after starting from the back of the field at the last two races, the Briton insisted that he's happy enough with P2.
Turning their thoughts to Sunday, both drivers stressed that anything could happen during the race's 44 laps – Hamilton and Rosberg only have to cast their minds back to the last race in Hungary to appreciate as much.
But after qualifying on pole in Belgium last year, the Briton is also mindful of how Sebastian Vettel shot past him in the opening moments of the race to take a lead he wasn't destined to lose.
"Of course I want to get away from the line as good as I can, I don't want to overtake anyone into Turn 1. I would like to be behind, in a good enough position to slipstream, after Eau Rouge," Hamilton, who went from the pitlane to third place in Budapest, said on Saturday evening.
"But you never know how it works out; someone could end up on the inside of me. So I've just got to take it one step at a time.
"But tomorrow is going to be a long race. There are plenty of opportunities to overtake here and obviously with the strategy as well.
"I'll play the long game, I guess."
Hamilton had been fastest in both Q1 and Q2 but a glazed front-left disc caused the brake to lose performance, with his car running wide at La Source on both his Q3 runs.
"I'm not frustrated," he insisted. "I don't really feel like I've been beaten as such. It's good to be on the front; I started from the pitlane last time so I'm really happy to be here.
"Second place is not a bad place to start from here, so I see it as a blessing if anything."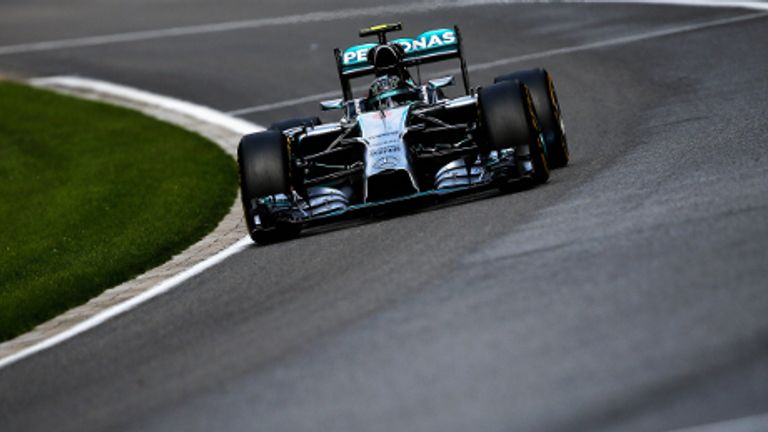 Rosberg has taken four straight poles now but pointed out that the last one in Hungary - where he'd seemed destined for victory, only to lose out when the Safety Car was called – ultimately counted for nothing.
"It's all to play for tomorrow, so I need to do a great race because that's all that counts in the end – as we saw in Hungary," he said.
"I started first, was gone and then…a lot can happen. Of course, it helps to be in front but the race is crucial."
The German, who currently leads Hamilton by 11 points, also said that he'll be keeping an eye on his mirrors at the start.
"It'll be important to get a good first couple of corners, a good run through Eau Rouge for sure.
"I need to get a good start but I'll be keeping an eye out behind definitely," he added.