F1 in 2016: What the late start means for next year's calendar
The season-opening Australian GP to be staged in April - but expect more races next year, not less...
By James Galloway and Pete Gill
Last Updated: 30/04/15 7:37am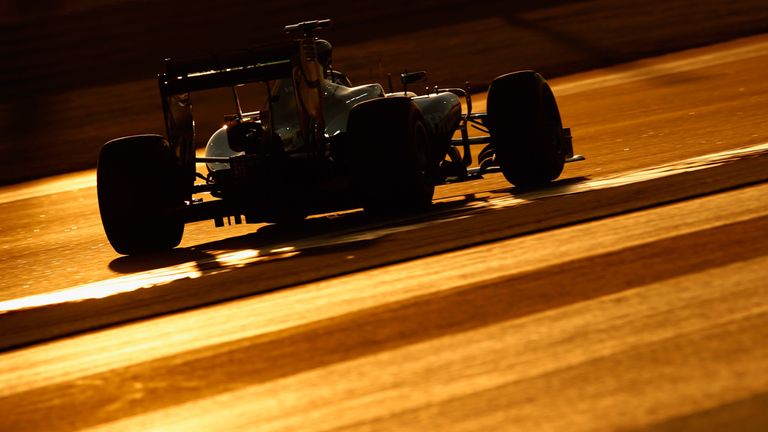 Organisers of the Australian GP have announced that next year's event will take place on April 3, signalling the latest start to an F1 season since 1988. So what does the announcement mean for the rest of the year?...
Only the date of the Australian GP has been announced, couldn't another race start the season instead?
No. Organisers have insisted they fully expect Australia to be the first grand prix of the year and have indicated that it was Formula One Management [FOM], the sport's commercial rights holders, who decided to push the annual curtain-raiser back into April.
So does the late start mean there will be fewer races in 2016?
No, far from it. According to the chief executive of the Australian GP, the 2016 calendar is likely to be 'condensed' – in other words, consisting of more races over a shorter time span.
How will that happen?
The likelihood is that there will be more back-to-back races. Australia, for instance, is likely to be paired with Malaysia or another flyaway event such as China. That would see two races held by mid-April, a rate which would immediately put the 2016 calendar just one week behind 2015's schedule after this year's openers, Australia and Malaysia, were separated.
Why would the sport want more back-to-back races?
'Compression' would, in theory at least, reduce costs, as the teams wouldn't have to fly back and forth from their European bases between long-haul events (Australia, Malaysia, China, Bahrain, Canada, Singapore, Japan, United States, Mexico, Brazil and Abu Dhabi). The argument has also been put forward in recent weeks that the increasingly-uneven spacing between events – there's currently a three-week gap between Bahrain and Spain, for example, while just one race will be held between early July and the final week of August – is making the sport a hard 'sell'. Bunching the races together would, arguably, be far more palatable and understandable for TV viewers.
And the teams are happy with back-to-back races?
Good question – and, arguably, a largely irrelevant one given that the teams have little or no say in the composition of the calendar. However, in an intriguing insight into the high-intrigue cloak-and-dagger world of F1, journalist Joe Saward reckons that 'the bizarre spacing of the calendar in recent years has been designed to get the teams arguing in favour of back-to-back races which would make it easier to get them to accept a 21st or 22nd race. Compressing the season is another way to try to do that.'
Aren't we going back to the future with back-to-back races?
Well, yes, it seems we are. Whereas this season only three pairs of races run back-to-back (China/Bahrain, Singapore/Japan and United States/Mexico), the tally was six exactly a decade ago when the calendar also stood at 19 events. The 2005 season featured three fewer flyaway races compared to 2015 too. 
How many races are there likely to be in 2016?
On top of this year's 19 events, Azerbaijan already has a contract to join the sport in 2016, while the German GP may return at Hockenheim as per the circuit's race-share contract even though it decided it didn't have enough time to make a viable go of a 2015 race after the Nurburgring dropped out. There is, however, an unpleasant doubt about the future of the Italian GP, although it still seems inconceivable that the sport would cull Monza, one of F1's most iconic and best-attended venues. The venue's current deal runs out at the end of 2016.
What time of day will the Australian GP take place?
As coincidence – or planning? – would have it, the April 3 race-day slot Australia has been given happens to be when the region's daylight saving time ends - or, to put it in plainer English, when the clocks go back an hour. With the sun therefore setting on Albert Park an hour or so earlier, logic would suggest that the race's local start time will also be brought forward by 60 minutes, giving a likely 3pm start instead of this year's 4pm.
The good news for the UK's sleep-deprived audience is that with our own clocks going forward the weekend before to signal the start of summertime, you'll actually get an extra hour in bed compared to this year with the race not starting until 6am.
And, just because you've got your diaries handy, when's Easter?
Whereas the start of the F1 season goes back for 2016, Easter comes forward with the Bank Holiday weekend running from March 25-28 – i.e. a non-race weekend. Just make sure you've got some chocolate left for that 6am start the following weekend…
Watch every twist and turn of the Spanish GP weekend live only on Sky Sports F1. The race begins at 1pm on Sunday May 10, with our build-up underway from 11.30am. No Sky Sports? No problem! Get a NOW TV pass from only £6.99.